We'll make your oven gleam, when you hire us for an oven clean

Hire us for an oven clean and you will see amazing results.
Eva Cleaners is a well established cleaning company and has the best reputation for offering the best cleaning services. There are so many reasons why we are the best. First and foremost, we boast a team of skilled cleaners that work hard and diligently to provide fantastic results. If you are fed up of facing a dirty, abandoned looking oven full of grease, stains and bad odors, it is time to take control of your life and hire experts, like us. In next to no time, we will have those grease stains vanished and there will be no traces of odors. Over time, especially if your oven gets a lot of use, your oven will gather dirt, crumbs, stains and more. This is what leads to the terrible smells wafting into your kitchen. Don't let these bad odors get in the way of a perfectly fresh smelling kitchen.
We always guarantee fantastic results, so don't miss out on our great offers.
Instead, hire us now and we will transform your oven so that it looks gleaming and stain-free. Call us now on 020 3409 1608. Let us transform your oven and get rid of the bad smells for good. There is no reason to put up with it if you don't have to and you have the choice to book with us.
Oven cleaning prices
Single oven (two racks)£40
Double oven (three racks)£49
Microwave oven£14
See all prices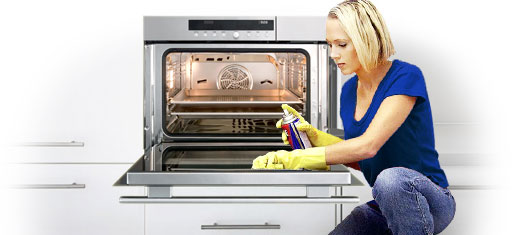 What Our Oven Cleaners Can Do for You
You may just ask, what can your oven cleaners do for me? That's easy to answer. Our fantastic, experienced, trained cleaners can turn your oven into a clean haven.
Whether it is plagued with bad odors, terrible pesky stains, or whatever, let us clean it for you. We can provide you with a deep clean and we promise to get rid of the bad smells, bad stains, and more if you just let us lend a helping hand. Our cleaners are qualified and can impress you with their profound skills. Don't let anything stand in the way of you having an immaculate oven.
London's Premier Professional Oven Cleaning Service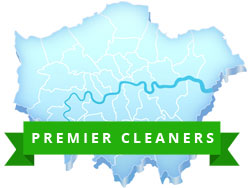 We offer London's premier professional oven cleaning service at a fair price that will not leave you with a broken bank balance. We offer a premier oven cleaning service that will impress you indeed. There is no doubt about it. Over time, your oven can conjure up many stains and bad smells and it is with this in mind that we would like nothing more than to help you with cleaning your oven.
Our company has long been highly respected for our premier cleaning services and we don't intend to stop anytime soon or at all for that matter. You are always welcome to turn to us for oven cleaning.
100% Satisfaction Guarantee

We guarantee 100% satisfaction with our cleaning services. That, we promise. All of our clients have been more than happy with the cleaning services we have provided to them. We assure you that if you hire us for an oven cleaning, you will be 100% satisfied with what you see. Every cleaning project that comes our way is carried out with care, hard work, diligence and dedication so that you will be 100% satisfied with our service and the results you see.
We understand that not everyone has the time to clean their oven, this is why you should call us!
Latest Oven Cleaning Equipment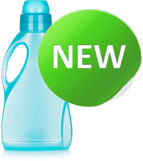 With our latest cleaning equipment, you are guaranteed a superb oven clean. The secret to our success is that we use only the most innovative cleaning equipment on the market for your oven. In order to see superb results, we use the best equipment money can possibly buy. Our success is also due to our skill, the products and equipment we use. In other words, everything we do and everything we use is all to the benefit of our client. With our first class equipment, we can work miracles on your oven.
Environmentally Friendly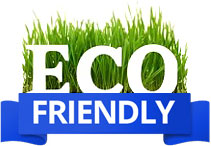 Caring for the surrounding world should be among the priorities of all cleaning companies and we are proud to be one of them. For this reason, we have turned every part of our company environmentally friendly, in order to take care of our earth. After all, why should the earth be damaged just for cleaning. We find an alternative to everything. We clean using only environmentally friendly cleaning products in order to clean with a clear conscience. Everything we do is to the benefit of our environment.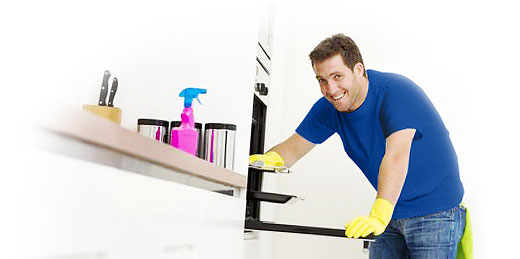 What are the problems and risks associated with poorly maintained ovens?
A number of problems and risks arise from poorly maintained ovens. First of all, not maintaining an oven can lead to terrible stains which may get ingrained into your oven and not come out. Another problem is that poorly maintained ovens may even stop working as efficiently as they once did. There are also danger signs to not keeping your oven maintained. The solution is, inevitably, to hire a professional cleaning service like ours to take care of your oven and get rid of those pesky risks and problems associated with poorly maintained ovens. We can clear away the problems.
The best cleaning method in the Industry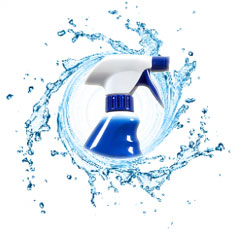 We supply you with the best ever cleaning method in the cleaning industry. Our cleaners, we are pleased and proud to say, have undergone years of training to meet the exceptionally high standard we provide. They have learned the best cleaning method in the industry and apply this method to all cleans, resulting in the best cleaning results you will ever see. If your oven is looking far from its best at the minute, we recommend booking a date with us now and we can assure you that your oven will look sparkling new again.
Your oven can be used straight away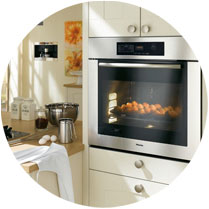 As soon as we have completed your oven clean, you are able to use your oven right away, no delays. We use the best cleaning products and the best cleaning method on your oven, which means it is safe to use straight after we have finished cleaning it for you. Every clean, we carry out with pure delight. The thing is, we love cleaning. So your oven will look spotless and purely clean once we have used our skills on it. Your oven can get ever so grimy over time. Depending on how long you've left it, it could be plagued with stains and all sorts.
Oven Cleaning when it suits you!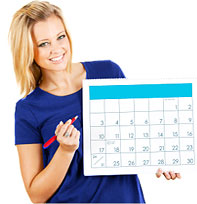 Whenever it suits you, morning or night, we are right here to offer you first class cleaning services with a genuine smile. If you have noticed your oven not looking so good at the minute, it is crucial that you take the time to call us and book a cleaning date in order to solve the issue. We are confident when we say that we are the best, most reliable and trustworthy cleaning company in the industry to rely on for oven cleaning when and where it suits you. We try to be as flexible as possible to meet all of our clients' needs and wants.
Are you after oven cleaning in your area? Eva Cleaners is highly recommended. For an effective oven clean, call us now on 020 3409 1608 and we'll come right over to solve your oven dilemmas. The truth is, if you avoid cleaning your oven or avoid having someone clean your oven, it will end up looking awful, smelling terrible and, in the end, won't be much use. Before that happens, make the right choice and hire us now for first class oven clean. Our trained oven cleaners will clean for you using the best eco-friendly cleaning products and modern equipment, only to your best interest. You probably won't even recognise your oven once we have cleaned it for you. It will look like never before, clean and cheerful. You will be presented with a happy oven when we have cleaned it for you. Whether your oven is full of pesky stains, writhing with grease or crumbs, or just generally looking under the weather and not too clean, hire us and we are sure we can solve your problems. An oven can look immaculate after a little love and care. Feel free to contact us soon on 020 3409 1608 today for a free cleaning quote and extra advice and details. Make the best decision and call on a professional cleaning company, like ourselves. You won't look back.
Our Testimonials
I got all the professional cleaning work I needed done taken care of for what I considered to be a very reasonable price. I'm sure, had I hired another company, it would've cost me a lot more, and the standard of the work completed wouldn't have been as good.
S. Livingstone
2023/06/28
I needed my oven deep cleaned and I needed it done quickly. It was embarrassing. I hired Eva Cleaners. Their professional cleaning team soon put the situation right.
I booked Eva Cleaners in for a rather sizable cleaning job. I thought I%u2019d have to shell out a lot to get everything seen. I don't know how this company keeps their prices so low.
I got some oven cleaning done by Eva Cleaners. They scrubbed and scrubbed, used the right treatments and techniques, and left my oven beautifully clean and thoroughly sanitised.
Show all