Carpet Cleaning Bromley BR1
If your home in Bromley need thorough Carpet Cleaning, our local Carpet Cleaners in Bromley BR1 can help you.
Call us today on 020 3409 1608 and get 50% Off!
Domestic Cleaning Company BR1, BR2 carpet cleaning BR1, BR2 Bromley end of tenancy cleaners nearby postcodes BR3, BR5, BR7, SE6, SE9, SE12 house cleaning
Are You Bored of the Endless Job of Keeping Your Home Clean? Then Eva Cleaners is Just What You Need!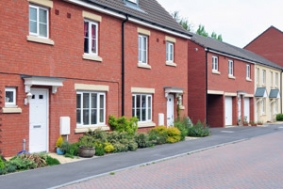 Aside from being difficult - there`s the scrubbing, the bending, the kneeling, the lifting - cleaning can also be quite monotonous. Many of our customers hire us because they would simply rather be doing something else. Having to go through the same cleaning routine week in and week out can certainly become tedious, and when you think of all the time you spend doing it that you could be spending some other way, you`ll quickly be convinced that we are worth hiring when you hear about our affordable prices and great services.
To get a free quote for your flat cleaning, tenancy cleaning, office cleaning, or a one-off cleaning service such as upholstery, curtain or carpet cleaning, all you need to do is give us a ring on 020 3409 1608
. One of our friendly operators will be glad to assist you, answering your questions and providing advice.
Customer service is something we often associate with waiting on hold or even being patronised. But at Eva Cleaners, we take customer service as seriously as we take our cleaning services. So don`t waste another minute of your free time mopping, wiping, hoovering, or washing - ring us up now and you`ll be out enjoying your evenings and weekends before you know it, all with the comfort of knowing that the cleaning is taken care of.
If you live in Bromley, we`re the company for you!. Bromley is a large district in the southeast London suburbs. It is quite a ways away from Central London - 9.3 miles from Charing Cross, to be exact - which means if you commute into the city for work, you have even less time for things like housework after your trip home. It is located in the
London Borough of Bromley
and was once a farming village and later a market town. In the middle of the 19th century, when a railway station was opened, Bromley was connected to London and began to grow. Its size and population make Bromley one of the London Plan`s major metropolitan centres of Greater London and it is quite an important regional district in terms of commercial and retail activity.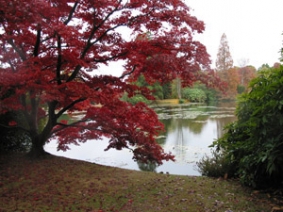 Today, commuters can get to and from Bromley using one of the two railway stations - Bromley South and Bromley North. It is not, however, on the London Underground network, nor are there direct buses to Central London. But there are plenty of links to the surrounding areas, so it is not completely disconnected in that regard. For culture, residents can visit the Churchill Theatre or the Bromley Little Theatre and for sport, there are no fewer than four non-league football teams - Bromley FC, Greenwich Borough FC, Holmesdale FC and Cray Wanderers FC, so take your pick. Whilst South East London is generally regarded as the most affordable part of the city, Bromley has a number of affluent areas replete with high housing prices. But rich or not-so-rich, everyone can enjoy the two green spaces at the centre of Bromley - Martin`s Hill and Church House Gardens.
Enjoying green spaces, getting to the theatre, or watching your favourite team`s match are all things you could do while someone else - us - is cleaning your home or office for you. Why not get out and enjoy Bromley a bit more than you are used to? You might discover something about your own town that you never knew.
Get started by ringing us up on 020 3409 1608, and remember that giving us a try could open up a world of opportunities for you
.
Postcode BR1 nearby postcodes BR3, BR5, BR7, SE6, SE9, SE12