Carpet Cleaning Camden NW1
If your home in Camden need thorough Carpet Cleaning, our local Carpet Cleaners in Camden NW1 can help you.
Call us today on 020 3409 1608 and get 50% Off!
Domestic Cleaning Company NW1, N1, WC1 carpet cleaning NW1, N1, WC1 Camden end of tenancy cleaners nearby postcodes NW2, NW3, W1, NW4, NW5, NW6, NW7, NW8, NW9, NW10, NW11 house cleaning
If You Can`t Seem to Stay on Top of the Cleaning, Call Eva Cleaners for a Little Help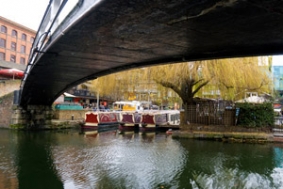 In fact, we can offer you a little help or a lot of help, depending on your situation. We provide cleaning services such as post-builders cleaning to get rid of plaster dust and paint stains, end-of-tenancy cleaning when you are moving out, regular flat, house or office cleaning services, and much more. We also offer deep cleans, those one-off services that you can`t do yourself, such as upholstery cleaning, carpet cleaning or curtain cleaning. The reasons for needing professional cleaning services are myriad, but the most common one is that you simply don`t have enough time to devote to cleaning (or don`t want to). Once you see how affordable our services are, you won`t think twice about paying someone else to clean your place; you`ll realise that we are totally worth it!.


Pick up the phone and dial 020 3409 1608 now to arrange a cleaning service when it is convenient for you
. Have us in during the day while you are at work so you can come home to a fresh, clean flat. Or get us to come by in the evenings or on the weekends, if you prefer. We have no "off-hours" that you need to work around - just the opposite: we`ll work around your schedule. Even if you are on a budget, there`s plenty we can offer you, but you have to ring us first!.
When people hear the name Camden, they may think first of the
London Borough of Camden
, and while Camden Town is the main neighbourhood of the Borough, they are different. Camden Town is an Inner London district in the borough of the same name, located a little more than 2 miles from Charing Cross to the north-northwest. The reason it shouldn`t be confused with the borough of Camden is that Camden Town is an important district in and of itself; it is one of the London Plan`s 35 major centres and has been a residential district since the end of the 18th century. Its location on the London canal network and as a railway crossroads has led to its development and importance. Today, its industrial past takes a backseat to the retail and entertainment venues that give it its character, which is often linked to alternative culture.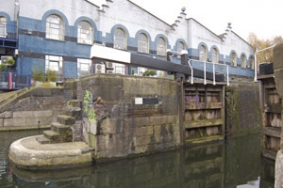 Camden Town is surrounded by Kentish Town, Holloway, Islington, Kings Cross, Somers Town, Fitzrovia, Regent`s Park, and Belsize Park, clockwise from the north. There are a number of famous markets, such as Inverness Street market, Camden Lock market, Stables Market, Buck Street market, and the market at the Electric Ballroom. You could spend weeks just visiting all the exciting markets that Camden has to offer, and, in fact, many tourists come to Camden Town for just that reason. Another place that draws crowds is the Roundhouse Theatre, a former train engine roundhouse that has been converted into a music and theatre venue.
From the Camden catacombs to the Electric Underground, there`s much that makes Camden Town unique, so you should be able to get out and enjoy it. By having someone else do the cleaning for you, you can!. Not only that, but you will be so pleased with the results that you`ll wonder how you ever lived without us.
For tenancy cleaning, office cleaning, after builders cleaning and so much more, remember the name Eva Cleaners and our number 020 3409 1608
. When you call now you can get a free quote and plenty of information about the cleaning services we offer and the one that`s right for you!.
Postcode NW1 nearby postcodes NW2, NW3, W1, NW4, NW5, NW6, NW7, NW8, NW9, NW10, NW11