Carpet Cleaning Enfield EN1
If your home in Enfield need thorough Carpet Cleaning, our local Carpet Cleaners in Enfield EN1 can help you.
Call us today on 020 3409 1608 and get 50% Off!
Domestic Cleaning Company EN1, EN2 carpet cleaning EN1, EN2 Enfield end of tenancy cleaners nearby postcodes EN3, EN4, EN6, EN7, EN8, N9, N14, N21 house cleaning
Eva Cleaners in Enfield is the Cleaning Service You Can Trust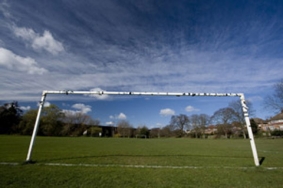 When you hire any professional service, from a car detailer to a landscape crew to a cleaning service, you want to know that you can trust the company you are giving your hard-earned money to as well as they people they`ve hired to do the job. When you hire us, you never need to worry about something going wrong while we are carefully cleaning your house, flat or office. Just because we work quickly, doesn`t mean that we don`t take care to do everything properly whilst protecting your belongings and furniture. Having a look around our site or finding out from friends and neighbours which cleaning service they prefer will all point back to us.
We know that the cheapest service is not always what you are looking for - you are probably looking for a combination of affordable and quality, like most people. Today, however, you are in luck because you have found just that combination in a trustworthy team of cleaners armed with only the best in terms of cleaning equipment and products.
To find out more about our company, our cleaning professionals and the services we offer, give us a quick ring on 020 3409 1608
. You are entitled to a free quote for any of our services when you call, and the best way to find out just how good we are at what we do is to have us out for a cleaning today!.
Enfield is also sometimes known as Enfield Town and is not to be confused with the
London Borough of Enfield
, which is where it is located. In fact, it is the centre of that borough, an historic town which was once a part of Middlesex County before being incorporated into Greater London. It is in the outskirts of Greater London, a little more than 10 miles to the north and a bit east of the city centre at Charing Cross. It is also one of the London Plan`s 35 major centres. The grouping of small communities that used to make up Enfield have been replaced by a relatively bustling town and the palace that stood there in the 18th century has been replaced by a shopping centre, known as Palace Gardens.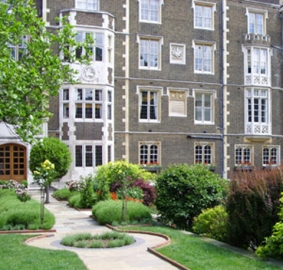 To the north of Enfield Town is Forty Hill and moving clockwise on a map one will encounter Ponders End, Edmonton, Bush Hill Park and Winchmore Hill, Southgate, Oakwood, and Botany Bay. There are two railway stations - Enfield Chase and Enfield Town and a number of buses connecting the area to Central London and the surrounding neighbourhoods and towns. If you like sport, you`ll find plenty of recreation grounds in and around Enfield and two golf courses to the south, Enfield Golf Club and the Bush Hill Park Colf Course. The Enfield Playing Fields can be found at the southern end of the Queen Elizabeth Stadium Football Grounds, just to the east of Enfield Town. And rugby can be found at the Old Grammarians Rugby Football Club near the Grange Park Primary School.
For all that Enfield has to offer, there are no other cleaning services as well known and well regarded as we are. Our hundreds of satisfied customers are the proof that when we are called in for a job, we never leave until the work is done to the highest standard, whether we are cleaning a few windows, a sofa or two or an entire office.
For professional home and office cleaning services, turn to Eva Cleaners by calling 020 3409 1608 as soon as you get the chance
.
Postcode EN1 nearby postcodes EN3, EN4, EN6, EN7, EN8, N9, N14, N21