Carpet Cleaning EC1V Finsbury

It is very hard to keep the carpets unsoiled and unspotted. If you are in Finsbury and want to get the dirty carpet clean again, use state-of-art carpet cleaning services of Eva Cleaners. We are offering diverse plans for carpet cleaning so you can choose the most economical one for you. One thing which is common in every plan is the best quality of carpet cleaning.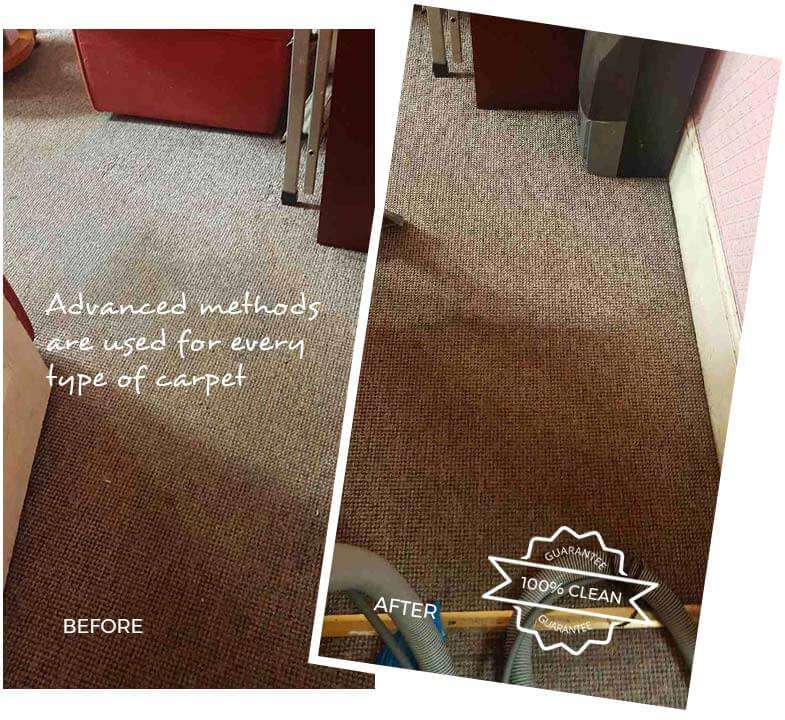 Price List for Finsbury Carpet Cleaning:

Bedroom Carpet

£31.00

£24.00
Livingroom Carpet

£43.00

£31.00
Dining Area Carpet

£43.00

£31.00
Hallway

£18.00

£13.00
Stairs

£25.00

£20.00
Upholstery seats

£20.00

£15.00
Single Mattress

£31.00

£24.00
Double Mattress

£31.00

£24.00
King Size Mattress

£47.00

£34.00

Our cleaning company has sufficient human resources and powerful tools, equipment and technique to serve you better than anyone else in Finsbury, EC1V. Even if you are the owner of a big corporate house, we make you surprise with our working perfection.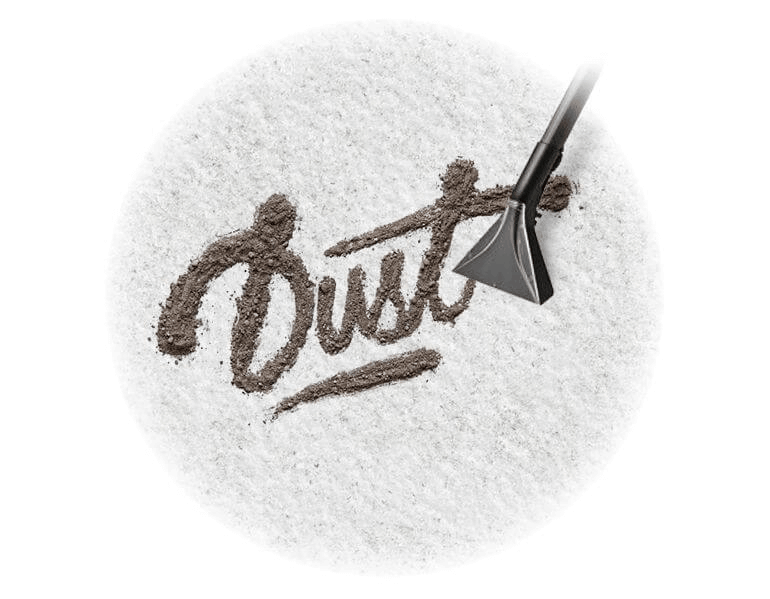 class="fr-50"
Get Top Quality Carpet Cleaning in Finsbury Today

Our carpet cleaning services in Finsbury are very flexible and you can also hire us for very small residential space without spending much amount. We clean carpets with our special made products which are not only safe for the environment but also safe for kids. You can easily move around a recently cleaned carpet without any hassle.
Our products are nontoxic and do not harm pets as well in any way. Our Finsbury carpet cleaning experts use biodegradable products which add nothing to global warming. In order to make your filthy carpets hygienic and clean again fix your carpet cleaning schedule with us today.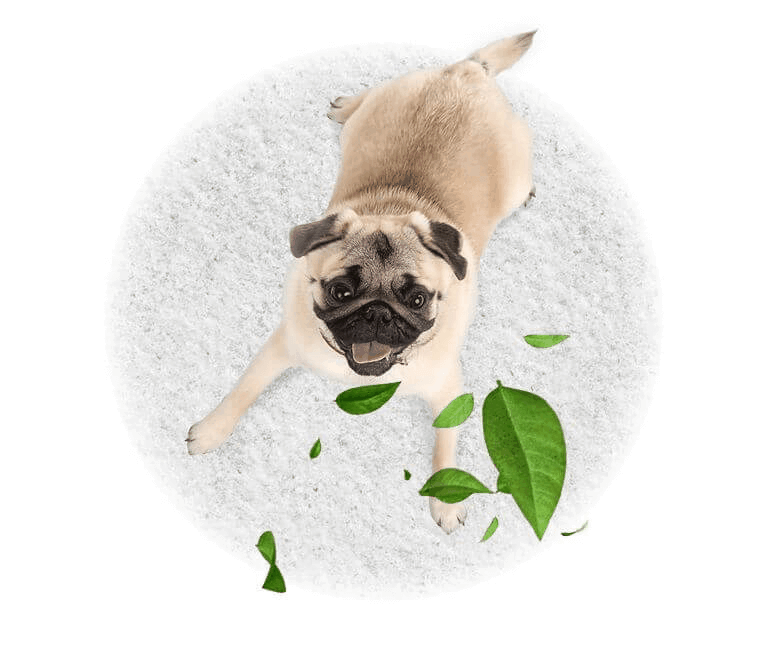 Find the Best Cleaning Help Only with Us

If you are looking for added help with your household chores such as your carpet cleaning duties, then why not make sure you have chosen the right team by hiring Eva Cleaners. Due to our years of experience in the carpet cleaning business and having handles thousands of cleanings on a weekly basis ever since our company was founded, we are sure that you will not find a better team for your cleaning needs in Finsbury, EC1V! We offer a wide range of high quality, efficient and reliable cleaning services, so there we are pretty sure that you will find a clean to suit your needs.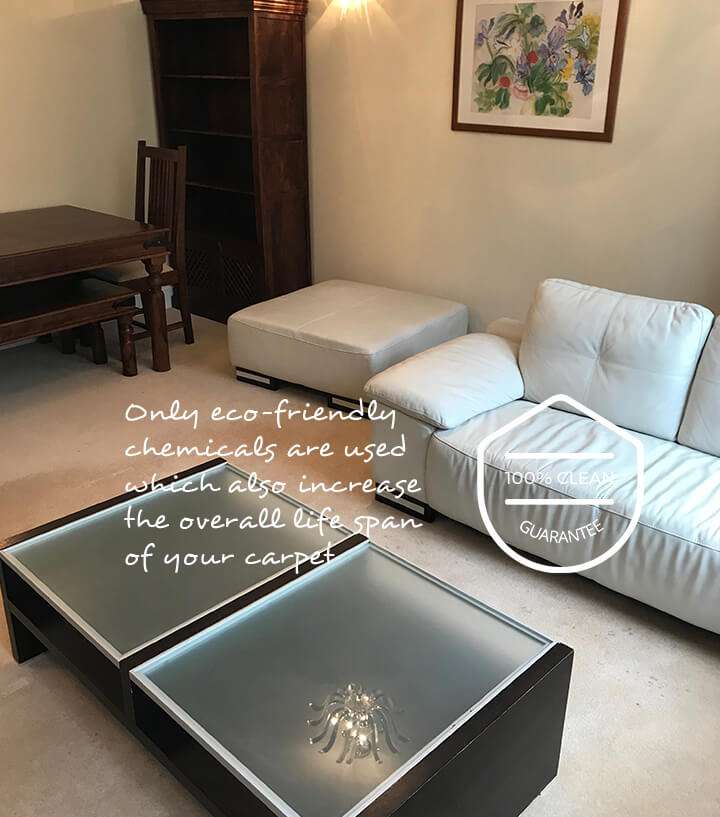 Let Us Take Care Of Your Duties Today

Our carpet cleaning team can come to clean your furnishings, rooms, office, work space or home at any time or on any day that you request. Hiring added assistance on your cleaning can save you time on buying expensive products which rarely work yet can cost more than a high quality cleaning from the professionals. And that`s not forgetting the amount of room that your cleaning products and equipment can take up in your property, but should you choose to hire us for your cleaning you will no longer need your own products and can put your new found space to better use. If you want to do a thorough and effective carpet cleaning then you will need to spend a fair bit of time on your duties, which is hard work when you don`t have a lot of free time. However, thanks to our efficient services you can save yourself lots of time and enjoy it in a better way than just cleaning your carpets.
There has never been a better time to free yourself from your domestic or commercial carpet cleaning duties, so why not make the first step to your new life which will be free of cleaning and call us now on 020 3409 1608.
List of services we provide in Finsbury, EC1:
Carpet Cleaning Finsbury, EC1
Upholstery Cleaning Finsbury, EC1
Rug Cleaning Finsbury, EC1
Hardfloor Cleaning Finsbury, EC1
End of Tenancy Cleaning Finsbury, EC1
Commercial Carpet Cleaning Finsbury, EC1
Office Cleaning Finsbury, EC1
Domestic Cleaning Finsbury, EC1
Window Cleaning Finsbury, EC1
Testimonial
After purchasing our first home we needed to find an affordable cleaning service in Finsbury. Our new neighbour recommended Eva Cleaners. They've consistently done a great job. I would recommend their cleaners to anyone in EC1!
Greg

A bit about Finsbury

Finsbury is located in central London. It lies in the south of the London Borough of Islington. The area should not be confused with Finsbury Park, a public space roughly three miles to the north which also gives its name to the surrounding residential area.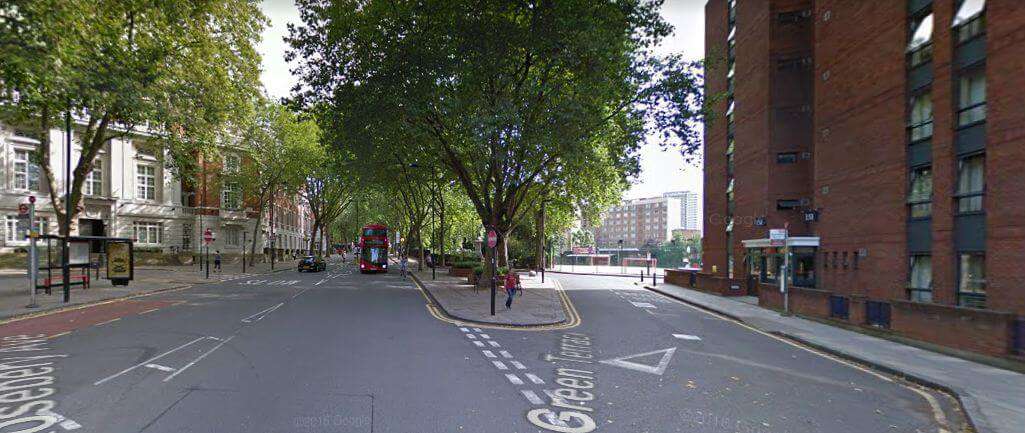 The name is first recorded as Vinisbir that means "manor of a man called Finn". The most often used name of the area today is Finsbury which is the home of the former Finsbury Town Hall, Exmouth Market, Islington Local History Centre, Finsbury Estate, the Sadler's Wells Theatre, Islington Museum and City University.

There is no other company who can offer you professional and affordable carpet cleaning services in EC1V like we can.
Booking our carpet cleaning services on 020 3409 1608 is the right choice to make.

Enjoy more free time, as well as so many other benefits after just one quick initial phone call to Eva Cleaners and rest assured that all your carpet cleaning duties in Finsbury will be done in the most efficient way!