Carpet Cleaning Finsbury Park N4
If your home in Finsbury Park need thorough Carpet Cleaning, our local Carpet Cleaners in Finsbury Park N4 can help you.
Call us today on 020 3409 1608 and get 50% Off!
Domestic Cleaning Company N4, N19 carpet cleaning N4, N19 Finsbury Park end of tenancy cleaners nearby postcodes N5, N7, N8, N15, N16 house cleaning
For a Fantastic Finsbury Park Home Cleaning, There`s Only One Company to Call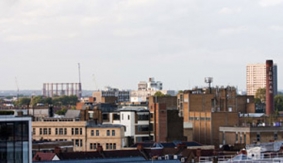 When you come home to your flat or house after a long day`s work, the last thing you want to think about is a floor that needs scrubbing, carpeting that needs vacuuming or stains that need attending to. At Eva Cleaners we understand our clients` needs better than any other cleaning company because we are all ears when it comes to things our customers have to say. Whether it`s providing a new service or offering flexible hours to fit your schedule, you`ll find that when you hire us for a home cleaning, an office cleaning, or a one-off cleaning job, you won`t be disappointed.
There are plenty of tips and tricks to maintaining a clean home. Some people require everyone in the household to complete certain chores every week; others do it all themselves into the wee hours of the morning. But still others have discovered the secret to a clean home which is not only affordably but requires no time or hard work on your part - us!. When you have us out for a home cleaning, you`ll be quickly convinced that no other company is worth your hard-earned money and that your free time can be yours again.
Just ring us on 020 3409 1608 to find out more about the services we provide and when we can get started!
Finsbury Park is a north London urban area which shares the same name as the large public park. It is located where two London boroughs -
Hackney
and
Islington
- meet and where there is a large railway junction. The centre of the area is Finsbury Park station, which provides residents and commuters with rail, bus and tube lines to get to any part of London and beyond. The station is located to the south of the public park, also called Finsbury Park, which is 46 hectares of green space.
For shopping in the Finsbury Park area, don`t miss the boutiques and shops on Blackstock Road, Stroud Green Road and Seven Sisters Road. The area is also home to Emirates Stadium, which is the new home of the Arsenal Football Club. If you or your visiting guests are football fans, you could head for a day out at the Arsenal Emirates Stadium for a tour or a match. For more family-friendly entertainment, try Rowans Tenpin Bowl or the nearby Castle Climbing Centre. In Clissold Park, which is a bit southeast of Finsbury Park, you`ll find places to play tennis and basketball as well as a butterfly tunnel and a children`s play area, which is sure to please the littlest ones.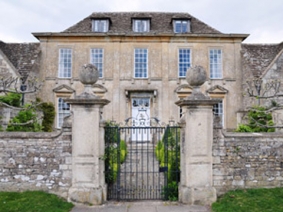 The borough of Hackney is home to the Geffrye Museum, Hoxton Hall and the Victoria Miro Gallery, among others. And the borough of Islington is where you`ll find the London Canal Museum, Almeida Theatre, Emirates Stadium and a number of other attractions. The Finsbury Park area is due north of the city centre and because of easy access to all major transport lines, it is a popular place for people commuting into London for work.
People who commute make up a large part of our customer base, largely because there simply isn`t enough time in the day or the week to get everything done when it comes to keeping the house clean. Hiring Eva Cleaners could be the best move you`ve made all year, as it`ll free up time for you to spend doing the things you would like to do, such as enjoying Finsbury Park and all that the neighbourhood has to offer.
Call now on 020 3409 1608!
Postcode N4 nearby postcodes N5, N7, N8, N15, N16