Carpet Cleaning HA1 Harrow

Choose Eva Cleaners to help you with your essential carpet cleaning either at home or in your workplace in Harrow. We always aim to give the same quality of carpet cleaning service and professional demeanor whenever our cleaning team visits any job, big or small. We pride ourselves on treating all customers the same and we work around you. Whether you need cleaning help in the morning or the evening we use our professional cleaning experience and equipment to leave everything spick and span. We will take a great care for the cleaning and shining in house or workplace anywhere in HA1 region.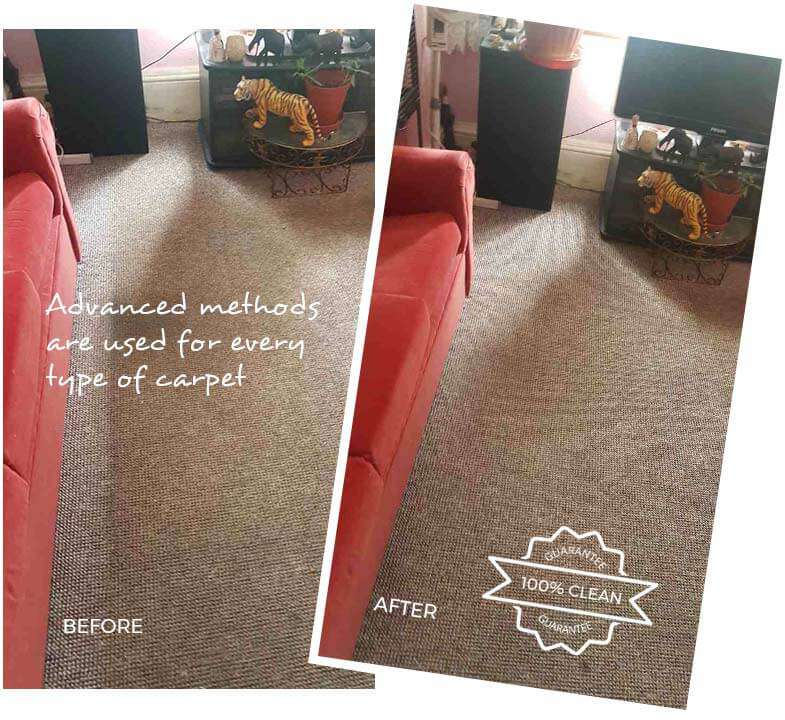 Price List for Harrow Carpet Cleaning:

Bedroom Carpet

£31.00

£24.00
Livingroom Carpet

£43.00

£31.00
Dining Area Carpet

£43.00

£31.00
Hallway

£18.00

£13.00
Stairs

£25.00

£20.00
Upholstery seats

£20.00

£15.00
Single Mattress

£31.00

£24.00
Double Mattress

£31.00

£24.00
King Size Mattress

£47.00

£34.00
Professional Harrow Team with Proven Carpet Cleaning Methods

If your carpets need thorough cleaning you could turn to our carpet cleaning specialists. Our cleaning team is extensively trained and has long experience in the field of cleaning in HA1 area. Our professional cleaners know the way to give a proper deep down cleaning to the carpets and rugs. Thanks to the proven cleaning methods and professional cleaning machine, the dirt will be physically removed from the base of the carpets fibers. If the cleaning machinery is not powerful enough to clean properly, only the surface of the carpet will be cleaned leaving the dirt deep down to the bottom of the carpets. In this way even when the carpets essentially looking good on the surface, the dirt that is further down will quickly leads to faster surface damage.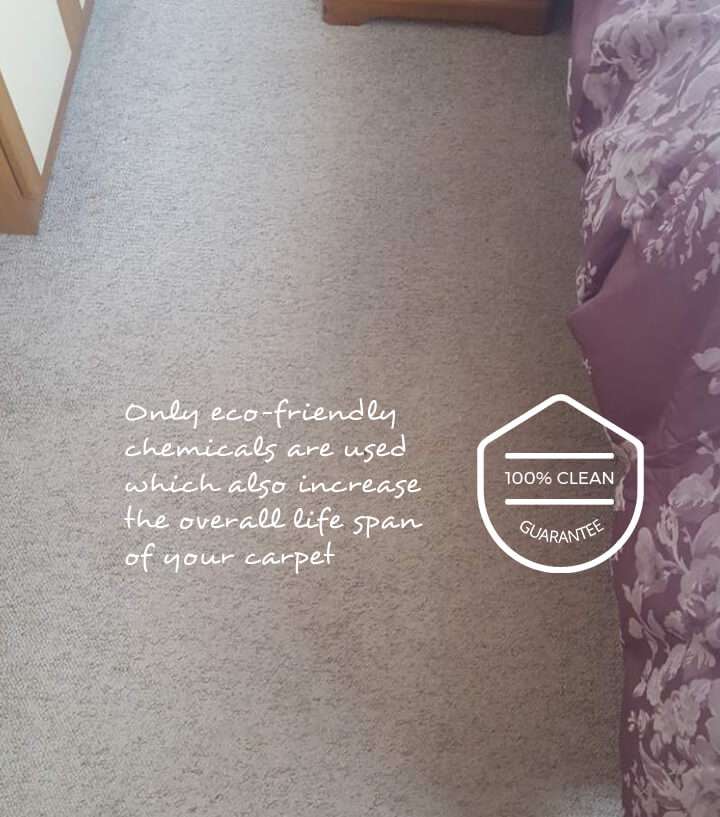 Our cleaning experts use their experience to correct formulation for the stain and carpet type. Using the wrong type of carpet cleaning solutions or none at all will mean the stain will not be successfully removed or the carpet can become damaged.

Call Our Cleaning Team Today

If you get home, kick off the shoes and then look depressed at the dirty carpet, the floor that needs mopping, vacuuming that needs doing and the kids' toys that must be put away before your parents arrive. It`s just not fair is it? When is the time for you? You work hard so why do you have to spend your time cleaning rather than enjoying yourself? Why not let your local Harrow cleaning company take care of it all for you?
Give our carpet cleaning specialists a call on 020 3409 1608 and start enjoying the extra time and freedom this week.
List of services we provide in Harrow, HA2:
Carpet Cleaning Harrow, HA2
Upholstery Cleaning Harrow, HA2
Rug Cleaning Harrow, HA2
Hardfloor Cleaning Harrow, HA2
End of Tenancy Cleaning Harrow, HA2
Commercial Carpet Cleaning Harrow, HA2
Office Cleaning Harrow, HA2
Domestic Cleaning Harrow, HA2
Window Cleaning Harrow, HA2

Getting Know Harrow Area

HA1 straddles the London Boroughs of Harrow and Brent in northwest London, about 10.5 miles away from Charing Cross. Before the town of Harrow was brought into the boundaries of Greater London it was one of the municipal boroughs of Middlesex.

Harrow is probably best known for its contribution to education. Harrow School is an all boys school which has produced seven former British Prime Ministers among them the great Winston Churchill and Robert Peel who founded both the Conservative Party and - in his spare time - the modern police force. Many of the alumni have gone on to serve in the army. Singer James Blunt did exactly that although he wasn`t one of the twenty Old Harrowvians who have been awarded a Victoria Cross.
Harrow also boasts a famous university, with the University of Westminister having produced a plethora of government ministers, a selection of ambassadors, some judges and a Nobel Prize winner. It`s quite an impressive list of alums.

As if it wasn`t enough that Harrow has nurtured people from far and wide with its education facilities it has also been the birthplace for a fair few national treasures as well. Comedian Ronnie Barker and Sherlock Benedict Cumberbatch were both born in the area. David Baddiel and W.S. Gilbert, respectively of Baddiel and Skinner and Gilbert and Sullivan are two halves of double acts spawned in the region. Perhaps most staggeringly of all both the poet Lord Byron and the musician Peter Andre (who is famously Australian!) were both born within the boundaries of Harrow.

Eva Cleaners prides itself on offering exceptional carpet cleaning services in Harrow and all around HA1 region.
Contacting us on 020 3409 1608 will guarantee that your carpets will benefit from our first-class carpet cleaning service.