Carpet Cleaning Harringay N4
If your home in Harringay need thorough Carpet Cleaning, our local Carpet Cleaners in Harringay N4 can help you.
Call us today on 020 3409 1608 and get 50% Off!
Domestic Cleaning Company N4, N8 carpet cleaning N4, N8 Harringay end of tenancy cleaners nearby postcodes N5, N7, N10, N15, N16, N19, N22 house cleaning
Let Us do the Hard Work of Cleaning your Harringay Home or Office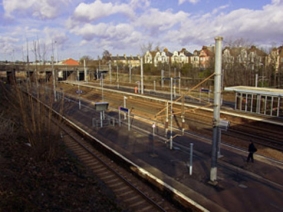 Not everyone thinks of cleaning as hard work. A simple wipe of the countertops or a quick sweep of the floor may be enough to keep your home or office clean… for a time. But what happens when you need to do the really deep down cleaning to keep the place safe for your family or employees? You can`t just skip it, now, can you? It is tempting to put off the serious cleaning for when the weather is nicer or you have more time on your hands, but if you hire Eva Cleaners you don`t need to. Now you can have us come clean your flat, house or office space whenever it is convenient for you - and even on a regular basis - so that you`ll never have that sense of guilt of putting off the serious cleaning again.
Cleaning is hard work because to get it done properly you have to move the furniture, take down the curtains, scrub the floors and all those other backbreaking cleaning tasks that most of us do just once in a while.
Bu when you call 020 3409 1608 you`ll be sent a team of cleaning professionals who not only really know what they`re doing, but who have all the equipment and the proper cleaning products to do an efficient job
. So to relive yourself of the hard work of keeping your place clean, make one quick phone call - to us!.
Harringay is a north London residential area in the
London Borough of Haringey
. It is located around the Green Lanes, between the southern border of Duckett`s Common and the north border of Finsbury Park. The area is roughly shaped like a boot - think Italy - but in the southern central part of this London borough. To the west, Harringay is bounded bu the Great Northern Railway. Green Lanes, around which the area is centred, is actually the main place to shop in Harringay and is where one can find traditional shops and established business as well as more trendy, chain stores. The area sits nearly nine kilometres north of Charing Cross, east of Hampstead Heath, which is home to the highest point in London.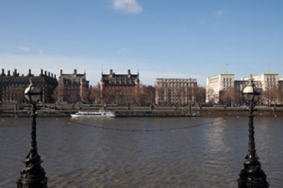 One interesting fact about this part of London - and one of the things that makes it most attractive to those that live there - is that Harringay is more than 22% open space. The public park, Finsbury Park, is technically in Harringay, which is also home to the Railway Fields Local Nature Reserve, the New River Path, Duckett`s Comon, Fairlands, and other small gardens and parks. Nearby, one can find the following parks as well: Queen`s, Alexandra, Highgate Wood, Chestnuts and Priory. Within the borough of Haringey, there are many cultural attractions which are great places for a day out or to take visitors, such as Bruce Castle and Alexandra Palace, White Hart Lane and the Markfield Beam Engine.
But in order to fully be able to enjoy all that your area has to offer, you need to be able to get out and about, which is hard to do if you have a neverending to-do list of cleaning tasks.
If you find that you just don`t have the time every week to clean your home as you would like, then give us a ring on 020 3409 1608
. You won`t regret relying on Eva Cleaners to help you keep your place clean, but you might regret not calling us!. Ask about our great low rates and our one-off deep cleaning services as well - you`ll be amazed by how many different kinds of cleaning service we offer!.
Postcode N4 nearby postcodes N5, N7, N10, N15, N16, N19, N22