Carpet Cleaning Barnsbury N1
If your home in Barnsbury need thorough Carpet Cleaning, our local Carpet Cleaners in Barnsbury N1 can help you.
Call us today on 020 3409 1608 and get 50% Off!
Domestic Cleaning Company Barnsbury carpet cleaning Barnsbury N1 end of tenancy cleaners nearby postcodes N7, N5, N16, E8, E2, EC1, WC1, NW1 house cleaning
Get your Place Real Clean with Professional Services in N1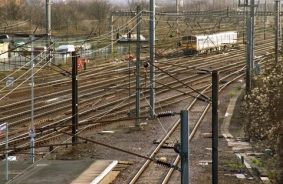 It is commonly considered that hiring in a professional cleaning service to polish and sparkle your home or dust bust your office is not the wisest option, but in fact if you use Eva Cleaners it will probably be one of the most pro-active decision you could make!. We provide an extremely high professional cleaning standard at really affordable rates in N1, from Islington to Kings Cross. By hiring us you can use some new found free time and never have to worry about buying all those different and expensive cleaning materials and equipment and leave it all to one of our fully trained and security checked, trustworthy cleaners.
Find an extra slice of free time in your life, or more time getting on with important work in the office by passing to us your cleaning duties, so give a ring to 020 3409 1608
.
The N1 area is made up of some of the traditional London areas that boast that fantastic blend of contemporary and Victorian architecture that is London`s distinct aesthetic voice. There are streets and areas steeped in historical and cultural significance. Places such as Canonbury Square, a wonderful little area developed in the mid-eighteenth century and has been home for many influential residents over the years, from George Orwell to Samuel Phelps. Islington is home some of the oldest Garden Markets in London, in the 17th and 18th century water was at a rich abundance so gardens to grow vegetables and fruits were set up, and they still exist and the markets are still as vibrant as ever!. Islington also has historical concert venues such as Collins` Music Hall, erected in the late 19th century it has been a venue for some of the most famous performances of the time. It is now a redeveloped theatre and bookshop.
There is also a vibrant contemporary side to N1, if you want a lively night out or absorb some contemporary culture take a trip to the South side of Hoxton where there are lots and lots of galleries, bars, restaurants and clubs to catch great performances and a good time!. Jump to the North of the area for Hoxton Street Market for independent creative fashion, arts and furniture to grab something real original and while you are here you can also see the a museum that is just a stone`s throw. The Geffrye Museum is set in the Grade-I listed almshouses of the Ironmongers` Company and specializes in British Domestic Interiors. It is currently under a £12.3 million redevelopment and will be back more inspiring than ever.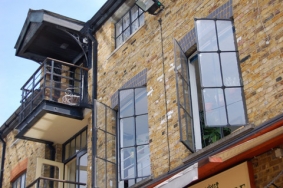 If you want to cut out your dull, time consuming but essential duty of cleaning your home or offices, hire Eva Cleaners and you can find yourself with a bundle of new free time and your place will be cleaner than ever. Without trusted team of professionals we can tailor around your exact needs and hours, you can pick the exact services you want as-well deciding if you want part-time, full time or daily or weekly cleans. If you are at work all day or want the office to be spring cleaned when everyone is out, you can be more than confident in trusting us with the keys to your home/office so you won`t have to ever worry about anything. Even if you are not busy at work it is not necessary to be present while your home is being cleaned up. You can arrange other important tasks associated with your home such as taxes, parking permits or other issues which can easily be sorted out
here
. Let us take your cleaning worries away!.
Postcode N1 nearby postcodes N7, N5, N16, E8, E2, EC1, WC1, NW1