Carpet Cleaning Wood Green N22
If your home in Wood Green need thorough Carpet Cleaning, our local Carpet Cleaners in Wood Green N22 can help you.
Call us today on 020 3409 1608 and get 50% Off!
Domestic Cleaning Company Wood Green carpet cleaning Wood Green N22 end of tenancy cleaners nearby postcodes N8, N10, N11, N13, N18, N17, N15 house cleaning
There`s Only One Cleaning Company to Call in N22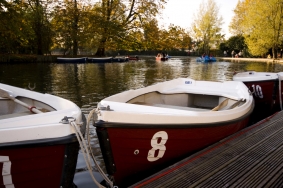 It`s about time you stopped having to unclog the hoover and sat down to take a well-deserved break from the rigorous and time-consuming activity of cleaning. Eva Cleaners exist to help you lighten the load when it comes to getting your place spick and span.
Pick up your phone and dial 020 3409 1608 so you can arrange to have us come and work around you as you sit with your feet up basking in the glory of not having to deal with any housework
. Whether you live in Wood Green, Bowers Park or Bounds Green we offer a cleaning service for N22 unmatched and unparalleled for thoroughness and affordability. We offer a large range of cleaning services that will be specific to your needs; if you need it cleaning, we`ll find a way to do it. Stop fretting over your oven, stop tearing your hair out over your coffee stained rug and please, don`t you spend a second thinking about how to get the marks out of your upholstery. It`s our job, we`re happy to do it, and we`re just a phone call away.
Wood Green is one of the metropolitan centres of Greater London boasting a perfect amount of urban activity. It has a sizeable shopping area with cinemas, bars, nightclubs, restaurants and cafes: it is everything the modern London resident needs to get by in a contemporary metropolis. It is also the home to one of London`s biggest art scenes at The Chocolate Factory, which houses countless studios dedicated to art, music, film and photography.
Wood Green tube station is on the Wood Green High Road, easily accessible, as is the Alexandra Palace train station on the East Coast Main Line. It also has a budding academic scene, with numerous primary and secondary schools as well as a Middlesex University presence in the shape of a halls of residence, meaning that Wood Green has a vibrant, youthful feel to it.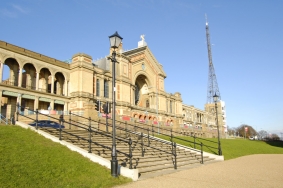 The area of Wood Green resonates with a metropolitan twang and draws shoppers and other such commuters from the neighbouring areas of Bounds Green and Bowes Park. These areas also have their own attractions and high streets, but Wood Green is an area than can satisfy any need the modern city dweller has because of its wide variety of amenities.


Essentially, if you live in these areas and are sick to death of scrubbing and scouring places that do not want to be scrubbed or scoured, then call [COM-PANY NAME] on 020 3409 1608 and you can have access to our unri-valled range of inexpensive cleaning services for your home
. If you call us, we`ll do our utmost to get to you as soon as possible, and work to your schedule, in order to provide you with a sense of calm you have never sensed before. The cultural calendar of your area, which can be find in the local council websites - for Haringey click
here
and for Enfield -
here
, will be a great source of ideas what to do with the hours you used to spend cleaning. So leave the work to the professional cleaners while your task is to enjoy the results.
Postcode N22 nearby postcodes N8, N10, N11, N13, N18, N17, N15