Carpet Cleaning Kennington SE11
If your home in Kennington need thorough Carpet Cleaning, our local Carpet Cleaners in Kennington SE11 can help you.
Call us today on 020 3409 1608 and get 50% Off!
Domestic Cleaning Company Kennington carpet cleaning Kennington SE11 end of tenancy cleaners nearby postcodes SE1, SE11, SE5, SW8, SW1 house cleaning
Cleaning`s getting you down in Kennington, Stockwell and Oval? Let us pick you back up…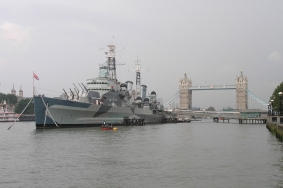 Eva Cleaners are office and house cleaners operating in the SE11 area. Our staff are experienced and hardworking, and we can clean houses, apartments, offices and student halls in SE11. If you are working full time and want to come home to a clean house, then give us a call. We can clean an entire property, an individual room, or complete that horrible job you`d rather avoid, be it a stained carpet or a greasy oven.
Our staff are flexible and we will adapt to fit your timetable. If you are an office manager, and need a cleaner outside work hours, we can get to you whenever you need us, and we will provide you with a top quality service as a one-off, or on a regular basis, depending on your requirements. If you have to clean a house or apartment at the end of a tenancy, and need some help with it, we are on hand to rescue you.
Our company also cleans upholstery, and can supply window cleaners and toilet cleaners if you need one particular job doing. Our cleaning staff can bring their own hoovers, mops and cloths, and we can provide the necessary cleaning supplies if you don`t have them, which saves you extra hassle.
Eva Cleaners`s cleaners serve the Kennington, Stockwell and Oval areas of London. The district is the home of the world-famous Oval Cricket Ground, which is home to the Surrey County Cricket club and has regularly been a venue for the Ashes Series, the Cricket World Cup and a host of test matches. The Oval is also significant to football fans, as it hosted the first International football match between England and Scotland, the two nations who founded the sport, in 1870 (the game ended 1-1). It was also the scene of the first FA Cup Final.
Kennington is also notable for its museums, particularly the Imperial War Museum, a must for history enthusiasts, with particularly impressive exhibitions on the First and Second World Wars. The word "Kennington" means "place of the Kings" and was in fact the site of one of the country`s first Parliaments in the 13th Century. It was also an important filming location for the English gangster film "The Krays".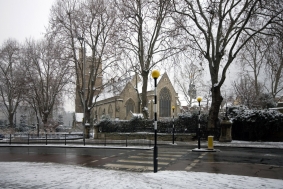 Famous former and current residents of Kennington, Stockwell and Oval include E Nesbit, author of "The Railway Children", the actor Kevin Spacey, politicians Jack Straw, Kenneth Clarke, Hazel Blears, Chales Kennedy and Alistair Darling and the actor Charlie Chaplain. Bob Marley also visited the area during a UK tour.
The SE11 area is the home of tens of thousands of working people of many different cultures and nationalities. Eva Cleaners can offer cleaning services to anybody, however small or large the job. Once you have already set up everything for our cleaning team to come, and you still want to make your time worth, why don't you sign up for volunteer in your area or may be support a cause in your borough you really believe in. To find what suits you best, the site of Lambeth Borough Council is
here
for you.
Just get in touch with us and let us take care of the house cleaning!.
Postcode SE11 nearby postcodes SE1, SE11, SE5, SW8, SW1