Carpet Cleaning Tufnell Park N19
If your home in Tufnell Park need thorough Carpet Cleaning, our local Carpet Cleaners in Tufnell Park N19 can help you.
Call us today on 020 3409 1608 and get 50% Off!
Domestic Cleaning Company N7, N19 carpet cleaning N7, N19 Tufnell Park end of tenancy cleaners nearby postcodes N1, N4, N5, N6, N8, NW1, NW3 house cleaning
Our Tufnell Park Cleans are Made to Suit Each and Every One of Our Clients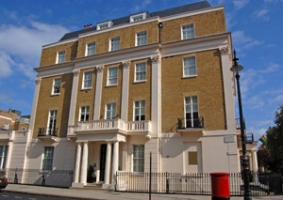 Eva Cleaners are a professional cleaning company who offer a range of different types of Tufnell park cleaning services to suit each of your individual needs. Each of our Tufnell cleans are made to suit each of our clients and can be carried out on a regular basis or whenever you would prefer. Our company can provide you with oven, kitchen, upholstery, office, home or furniture cleans, which are all available to you at a very competitive price. We aim to save you time in your daily life by freeing you of your cleaning duties and doing a better job that you could manage alone. Between our professional and efficient team of staff have years of experience in effective domestic and commercial cleaning, as well as using high quality products and equipment on each cleaning project, we are able to successfully clean your home or office in no time at all.
Book your Tufnell Park domestic or commercial clean with us now, by simply picking up the phone and calling 020 3409 1608
.
Tufnell Park is situated in the north of London on the border of both the London Borough of Camden and also the London Borough of Islington. The area is well known for its park - Tufnell Park, which was formerly a comical subject in the nineteenth and twentieth century due to its less than attractive appearance. Year ago, dairy farms were set upon Tufnell Park, which was where they were situated for many centuries. The Tufnell Park dairy farms would provide milk to all areas of London and the South of England. Years after the dairy farms closed down and were demolished; Tufnell Park became the filming location for the Channel 4 comedy `Spaced`, which ran between 1999 and 2001.
Another of the area`s major and well known landmarks is the Tufnell Park tube station. The tube station, which is actually situated in Islington, was opened on June 22nd in 1907 and even though it is located close by to Junction Road Railway station; there was never a direct connection between both stations. Many years after its initial opening, Tufnell Park tube station underwent major refurbishments and development in 2004. The renovation work provide the station with new ceilings and tiles, as well as improving the communication system and connections between other stations in the area.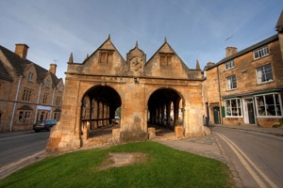 Hiring Eva Cleaners will not cause you any hindrance or disruption at all, in fact you will only receive the benefits from our Tufnell Park cleans. As we operate on flexible hours to suit your lifestyle and time schedule, you can have us clean for you whenever you choose. If staying in to answer the door to us is not convenient for you either, you can always leave set of keys to your home or work place with us at our office, so as not to miss out on your regular clean at any time. Prior to our visit you will need to make sure that you have reserved a parking space, in the vicinity of your property, all ready for when we come to visit. We strive to get everything very well-organized and we are always here if our customers have any questions, but if you need more information about your local area living then visit your
Camden Council
.
Postcode N19 nearby postcodes N1, N4, N5, N6, N8, NW1, NW3