Carpet Cleaning Westminster W1
If your home in Westminster need thorough Carpet Cleaning, our local Carpet Cleaners in Westminster W1 can help you.
Call us today on 020 3409 1608 and get 50% Off!
Domestic Cleaning Company Westminster carpet cleaning Westminster W1 end of tenancy cleaners nearby postcodes W2, NW1, WC1, WC2, SW1 house cleaning
Professional Domestic and Office Cleaning services in the City of Westminster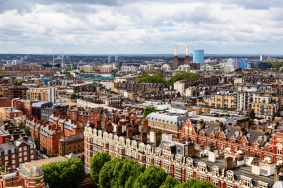 Doing a professional and thorough job on your cleaning is such a time consuming duty and most of us with either work or family responsibilities usually have to settle on a quick skim through and light clean once a week. You need a lot of time, to buy the products and have all the equipment on hand to give that standard of clean that you want when see a picture in a magazine. You may even be physically unable to get around the house lugging equipment around if you are enjoying your retirement etc. There is a solution to this, and it is a very affordable one, you can hire Eva Cleaners to take over all your cleaning worries and give you a professional and reliable service that will leave you wondering why you ever spent a second of your life scrubbing and hovering.
So, get in W1 professional cleaning services by giving us a ring on 020 3409 1608
.
The W1 postcode area is the heart of London featuring all the landmark and distinctive images that London is known for around the world. From history to culture there is always something found in the area at most times of the day. The Houses of Parliament stand out by the river and glow at night while tourists and the hustle bustle of London sweeps the streets. Music fans can go visit the famous Abbey Road studios while culture vultures can take their time absorbing art from the masters` as well contemporary work at the Tate Britain. Get a slice of fame by seeing the waxworks at Madame Tussauds or dedicate a day to some serious shopping with all major department stores and retail outlets that line Oxford Street.
Experience a real London night in Covent Garden and Leister Square where you can go see a West End show, find some great restaurants and stay up late having a ball in Soho.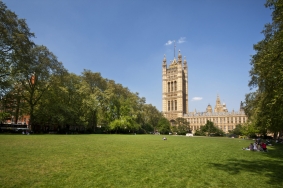 The area is also home to lots of parks and gardens, some enormous popular and others hidden and secluded. There are over a 100 different open spaces. Take a walk through Hyde Park and also experience speakers` corner, where free speech is the game and anyone can play it. You could also visit London Zoo which is by Regents Park and is the world`s oldest scientific Zoo. It has vast collection of species from across the world and is incredibly well regarded.
If you hire Eva Cleaners it would be a very wise move that will relieve you of one of your essential but one of the dullest and time consuming of daily tasks. We aim to provide you with high quality and professional work ethic as a W1 cleaning service. Our team are flexible to work around you and your life, which means that we can come in to your domestic or commercial place at any time or on any day that best suits you. If you are unable to be in when our staff come, then just simply leave us with a key so that we can still make sure that your cleaning gets done. Our personnel are all fully trained and have all the security check necessary so you can enjoy your no found free time with total piece of mind. We also work with offices and work environments and the exact same amount of care and professionalism to keep your work space clean of dirt. While waiting for your workplace to be cleaned you can do a lot more important activities associated with your business. You can simply visit the City of Westminster Council
site
, where you can find all the information you need.
Postcode W1 nearby postcodes W2, NW1, WC1, WC2, SW1