Carpet Cleaning West Hampstead NW6
If your home in West Hampstead need thorough Carpet Cleaning, our local Carpet Cleaners in West Hampstead NW6 can help you.
Call us today on 020 3409 1608 and get 50% Off!
Domestic Cleaning Company NW6, NW3, NW11 carpet cleaning NW6, NW3, NW11 West Hampstead end of tenancy cleaners nearby postcodes NW2, NW8, NW10, W9, W10 house cleaning
Your West Hampstead Commercial or Domestic Property Requires our Cleaning Services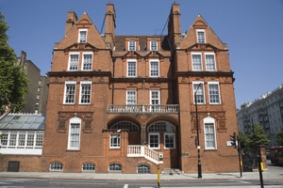 Your West Hampstead commercial or domestic property requires our cleaning services because we can give them the attention and care that both you and your property deserve. When searching for a professional cleaning company, you need to make sure that you have chosen the most reliable and trustworthy team that you can find because you will need a company that you trust, especially as they are going to be coming in to your home or office area. Eva Cleaners have earned an excellent reputation amongst our new and old clients for providing them with high quality and efficient West Hampstead cleanings services around. You will not find another team of cleaners like us, who carry out effective and successful, cleans which are available to you at a low cost. Our list of West Hampstead professional cleans includes: domestic, commercial, floor, carpet, upholstery and kitchen cleaning services, so there will definitely be something to suit your needs. Our team know that many of our clients choose to hire us to clean for them due to the fact that they don`t have the time to keep on top of their cleaning themselves, which is why we leave you to make the decision of how often and when we come to clean your office or home.
Call us now on 020 3409 1608 for a free quote or for more information
.
West Hampstead is a district of the London Borough of Camden and is located in the North West of London. Formerly known as the West End, when it was just a village up until the 19th century, West Hampstead has been drastically transformed over the years. Since the 19th century, there have been numerous housing estates built, as well as welcoming a railways station with many new rail routes too. Nowadays, West Hampstead serves as a popular tourist destination amongst people from other parts of London, due to the districts high number of leisurely places to eat and drink. The area is full of quaint cafe`s, bars, restaurants and shops for people to visit and enjoy. It is probably the fact that many of these eating and drinking areas of the area have a village-like feel to them which explains why other Londoners come here to escape busier and more commercial parts of the capital city.
The area is well known for its large, historical park - Hampton Heath, a park stretching across 790 acres of land. Hampton Heath is a popular place to visit amongst locals and visitors from different areas. The park boasts a great combination of ponds and woodlands for visitors to explore and enjoy, as well as numerous other more modern facilities for the younger age groups and for families. The Heath is the ideal place if you want to go and enjoy a laid back walk or to go and play a game of one of the 16 sports which are on offer for you to play here.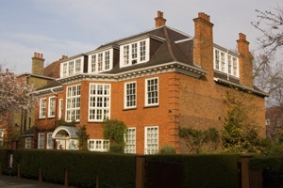 When you have decided to hire Eva Cleaners to manage your cleaning duties, together we will arrange a time and date that conveniently fits in to your daily life. Our goal is to take away your cleaning responsibilities from you so that you don`t have to worry about tackling them when you least feel like it. Because of team travel in our company vehicle to our clients homes, so that we can transport our extensive range of professional cleaning products with us, we will require a parking space situated close to your office or home. If you are not familiar where to find such kind of information and help us with the parking issues we can suggest for you to visit your local authority
the Camden Council
where you can find everything about your living area services.
Postcode NW6 nearby postcodes NW2, NW8, NW10, W9, W10