Carpet Cleaning Westminster SW1
If your home in Westminster need thorough Carpet Cleaning, our local Carpet Cleaners in Westminster SW1 can help you.
Call us today on 020 3409 1608 and get 50% Off!
Domestic Cleaning Company SW1, W1, WC1 carpet cleaning SW1, W1, WC1 Westminster end of tenancy cleaners nearby postcodes SW3, SW7, SW8, SE1, WC2, SE11, W8, W9, W10, W11, NW1, NW8 house cleaning
Our Professional Westminster Cleans Are Made to Suit Your Lifestyle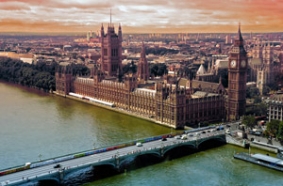 Time is precious and often limited, which is why it shouldn`t be spent by you trying to stay on top of your never ending cleaning tasks. Cleaning can take up a lot of your energy and time and is not something you want to be tackling at the end of a long hard day when all you really want to do is rest and do something more enjoyable or recreational. If you can relate to this situation then you should hire Eva Cleaners to undertake your Westminster house and office cleaning now. Our company offers all types of cleaning services which will leave you spoilt for choice!. Our goal is to provide all of our clients with a cleaning service that is most convenient and beneficial for you. One of the ways in which we guarantee this is by giving you the option to choose the time and day of your Westminster clean. We also strive to provide you with a clean and tidy home or office, which is both stain and odour free, because everybody loves a clean and fresh environment to live and work in. Our team of Westminster cleaners and our range of professional cleaning equipment and supplies allow us to thoroughly clean and refresh your upholsteries, furnishings, offices and homes, leaving you with nothing but the best possible results!.
Westminster shares the same name as the area that it is situated in - the City of Westminster. The area is one of London`s most popular and most visited areas, which is probably due to its historical landmarks and interesting places to visit. Westminster is situated on the Northern edge of the River Thames and is one of the busier and livelier areas of London due to its visitor attractions and the famous history that lies here.
As well as including Westminster Abbey as one of the famous tourist attractions of the location, let`s not forget that Westminster is also where you will find Buckingham Palace, the Palace of Westminster and the Westminster Cathedral. As whole, Westminster is a very attractive area of London. Every year the area receives many tourists from within other parts of London, the UK and further afield, who all come to Westminster to get a glimpse of the home of England`s queen (Buckingham Palace), as well as visiting the other historical and royal landmarks of the area.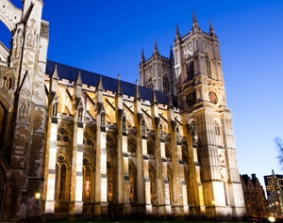 Westminster Abbey, also known as Collegiate Church of St Peter at Westminster, is a large church located West of the Palace of Westminster and is a mostly Gothic church. Westminster Abbey is the official coronation and burial site for members of the British royal family.
There are numerous reasons to why you should book a clean with our team because you and your property will reap the benefits.
When you are no longer able to fit in the time or physically manage cleaning your home or office successfully, you know that it`s time to call in the professional team of Westminster cleaners and call Eva Cleaners on 020 3409 1608
. Prior to our visit, you will need to reserve a parking space in the vicinity of your domestic or commercial property, so that we have a place to park for when we come to complete your Westminster clean. We would like to help you with this kind of information this is why we are recommending for you to visit the website of your Local
Council of Westminster
and there you can find anything you need to know about the area permit you are living in.
Postcode SW1 nearby postcodes SW3, SW7, SW8, SE1, WC2, SE11, W8, W9, W10, W11, NW1, NW8