Carpet Cleaning Brompton SW3
If your home in Brompton need thorough Carpet Cleaning, our local Carpet Cleaners in Brompton SW3 can help you.
Call us today on 020 3409 1608 and get 50% Off!
Domestic Cleaning Company SW10, SW3, SW5 carpet cleaning SW10, SW3, SW5 Brompton end of tenancy cleaners nearby postcodes SW6, SW7, SW11 house cleaning
Does Cleaning Make You Want to Bang Your Head Against the Wall? Then Hurry Up and Ring Eva Cleaners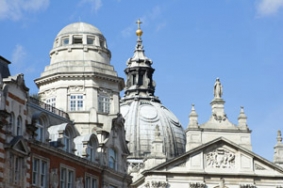 Many of our customers call us when they are at their wit`s end - they`ve just moved into a new home and everything is covered in dust and dirt, or they`ve gotten buried by their to-do list and can`t get on top of it all, or perhaps there has been a tragic spill on a beloved sofa or carpet that needs immediate attention. There are many reason`s for needing professional help with the home or office cleaning, but each reason is individual and unique, just like each of our customers. When you find yourself at your wit`s end, for whatever reason, don`t panic!.
All you need to do is pick up the phone and give us a ring at 020 3409 1608
. One of our cleaning experts will not only answer your call but will be happy to help you arrange a cleaning service or give you advice on what you need.
Don`t worry about calling us at the last minute, either. Flexibility is one of the facets of our company that we take great pride in, along with being able to work quickly, efficiently, and effectively. You`ll also be glad to know that we always provide our cleaning technicians with the proper tools, equipment and cleaning products to keep your furnishings and floors safe and clean, of course. Find out more about our carpet cleaning, upholstery cleaning or sofa cleaning services now!.
The district of Brompton is located just north of the Chelsea Embankment in the
Royal Borough of Kensington and Chelsea
. It is well within Inner London and indeed, one of the most affluent and south-after areas of the capital city. But Brompton has also long been known as an artist`s quarter, even being cited by Charles Dickens in his Dictionary of London as a place where painters and sculptors were known to dwell. Brompton is quite a small area in this posh part of London, but its location makes it a prominent district. It is situated almost equidistant from the River Thames and Hyde Park, making it not only a convenient place to live, but a lovely one as well. South Kensington is just to the west, Knightsbridge is to the northwest and Chelsea is to the south.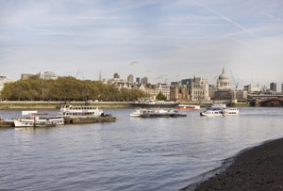 While the physical area of Brompton may be quite small, there are plenty of things to see and do in this historical part of London. The Brompton Oratory, which is also known as the Church of the Immaculate Heart of Mary, is a popular landmark, as is the Brompton Cemetery. Another religious landmark in Brompton is the Holy Trinity Brompton Church. Put perhaps most interesting - and most visited by tourists - are the two famous London museums located in Brompton. The Victoria and Albert Museum on Cromwell Road is one, and the other is the Natural History Museum just down the road. Of course, Hyde Park is the largest park around, but Onslow Square and Thurloe Square Garden provide the district with local green spaces, along with Pelham Crescent.
Don`t miss out on all that Brompton has to offer by holing yourself up in your flat or house with a mop and a bucket. Similarly, don`t just ignore the fact that your office needs a good cleaning once in a while; it`ll do wonders for morale and productivity, and may even lessen your allergies, if you suffer from them.
Calling Eva Cleaners on 020 3409 1608 could be the best decision you make all week, or all year for that matter, so don`t hesitate any longer!
Postcode SW3 nearby postcodes SW6, SW7, SW11