Carpet Cleaning Holland Park W11
If your home in Holland Park need thorough Carpet Cleaning, our local Carpet Cleaners in Holland Park W11 can help you.
Call us today on 020 3409 1608 and get 50% Off!
Domestic Cleaning Company W8, W11, W2 carpet cleaning W8, W11, W2 Holland Park end of tenancy cleaners nearby postcodes W6, W9, W10, W12, SW5, SW6, SW7 house cleaning
Give Eva Cleaners a Holler when You Need Cleaning Services in Holland Park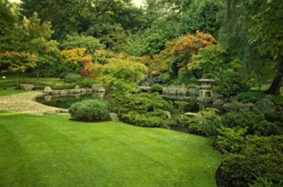 You can call us on 020 3409 1608 whenever you would like to find out more about the cleaning services we offer and the great rates we provide to our customers
. Not only will you be able to speak with a real person, but you can ask questions and get useful answers. We all know how frustrating it is to call a number just to be put on hold or be told `I can`t help you with that`. When you call us, we can guarantee that you won`t be told that we can`t help you, no matter what the cleaning situation you have on your hands. We can handle everything from one-off deep cleanings that should be done seasonally, to upholstery, carpet and curtain cleaning, to large home or office cleanings. But we can also do small spaces, too.
Regardless of your cleaning needs - from a basic home or office cleaning - to a more in-depth job after the builders have left, for example, we offer the services and the rates that will bring a smile to your face. Come home to a clean home after a long day of work or come into a spotless and sparkling office first thing in the morning - we guarantee that you`ll be pleased with the results either way.
Holland Park is two things. It is a public park and it is also a district in the
Royal Borough of Kensington and Chelsea
located west of Charing Cross in Inner London. It is one of London`s most fashionable and affluent areas, famous for its sizable Victorian homes, high-quality shopping opportunities and fashionable dining establishments. Holland Park is a great place to live not only for its own attractions, but because it is located so close to so many other great London areas, such as the Kensington High Street, Porobello Market, Notting Hill, Westbourne Grove, Holland Park Avenue, Ledbury Road and Clarendon Cross.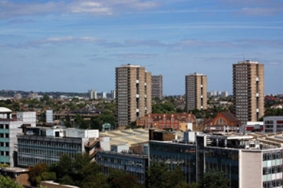 The public park, also named Holland Park, is 54 acres of open space that is one of the best places to visit in west London. It combines woodland areas with more landscaped and structured gardens, as well as a Japanese garden, a children`s playground, a cricket pitch, an Orangery, and tennis courts. Nearby attractions that are also located within the borough of Kensington and Chelsea include the Natural History Museum, Royal Albert Hall, the Saatchi Gallery, the Victoria and Albert Museum, Kensington Palace and the Chelsea Theatre and Royal Court Theatre. Holland Park is home to the ruins of what was once Holland House, one of Kensington`s original great homes. It has a rich history and even though now lies in ruins, it has found new life as part of the Holland Park Theatre, which houses the Opera Holland Park.
Living in Holland Park certainly has many benefits, especially the nearby park, which is one of London`s quietest and best kept. But even if your commute to central London is made easier by living so close to the city centre, it doesn`t mean you have all the time you need to keep your home or office as clean as you would like. By hiring a professional cleaning service, you can not only free up some of your free time, but you can put your mind at ease knowing that the job is done regularly and properly.
That`s why you should ring Eva Cleaners at 020 3409 1608 today to get all the details you need about our fantastic cleaning services and great low rates
. Do yourself a favour and call now - you won`t be sorry!.
Postcode W11 nearby postcodes W6, W9, W10, W12, SW5, SW6, SW7