Carpet Cleaning Blackheath SE3
If your home in Blackheath need thorough Carpet Cleaning, our local Carpet Cleaners in Blackheath SE3 can help you.
Call us today on 020 3409 1608 and get 50% Off!
Domestic Cleaning Company Blackheath carpet cleaning Blackheath SE3 end of tenancy cleaners nearby postcodes SE7, SE9, SE10, SE12, SE13 house cleaning
Domestic Cleaning in SE3 Coming to Your Rescue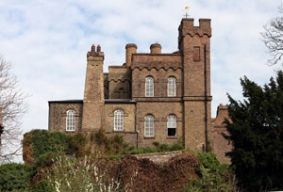 Residents of the Blackheath district no longer have to live in terror of the grime inside the oven, the wine stains on the carpet or the coffee cup marks on the arms of their sofas.
By calling 020 3409 1608 you will be talking to the most affordable and most effective cleaning company in SE3
. Eva Cleaners does the jobs that can ruin weekends and stop ordinary people from spending their, much deserved, free time doing something else. You could go to a football game, you could see the film you have wanted to see for so long or you could just spend some time with your nearest and dearest. Either way, we can help you do that by taking care of the cleaning in your house. We provide an invaluable service and competitive rates so anybody can afford our skills at making any home look like THE place to live.
Blackheath is a beautiful suburb of London in the Borough of Lewisham and fortunately does not derive it`s name from association to the Black Death, but from its originally recorded name in the 12th Century which means "dark coloured heathland`. The area of Blackheath though is steeped in a history that has travelled with it since its inception hundreds of years ago; Wat Tyler`s Peasants` Revolt rallied here and Jack Cade`s Kentish rebellion also found here a place in which to congregate. It retains a village like ambiance with the Blackheath Railway station in the middle surrounded by restaurants, pubs and shops all essential for the contemporary London resident. On the heath itself (the huge green area) is All Saints Church, a monument to ecclesiastical architecture. It really does feel like a country side village.
Also within the district of Blackheath is the area of Westcombe Park, a largely residential area but still home to some fantastic features of note. The first of which is Woodlands House, a four story Georgian Villa built in the 18th century that still lays claim to its own lands. The others are Westcombe Manor and St George`s Church which was completed in 1892. A more modern claim to fame however is that Westcombe Park was used as a location for Eastenders, that quintessential British soap opera. There are plenty of amenities in the area too, ranging from pubs, dental and general practitioners as well as sports facilities. The latter have been host to numerous sporting events, particularly the London Marathon which follows a route through the Westcombe Park area. An honorable mention must also go to Jools Holland, the musician and T.V presenter, who has a recording studio complex based in Westcombe Park.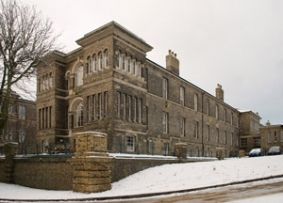 There is only so much you can do when it comes to showing dirt who actually owns the house.
There comes a time when it is time to put down the ineffective feather duster, put the rubber gloves in the back of the cupboard and call Eva Cleaners on 020 3409 1608
. By doing this you ensure yourself peace of mind with regards to the infuriating pursuit of cleaning your house. Once, all that cleaning issues are covered, you can just relax and enjoy. Probably visit some parks in the area or attent a social event organized by the Borough Council. You have the opportunity to live in the vivid area of Lewisham which offers all kinds of activities all year round. Just check their thorough, see
here
.
Postcode SE3 nearby postcodes SE7, SE9, SE10, SE12, SE13