Carpet Cleaning Camberwell SE5
If your home in Camberwell need thorough Carpet Cleaning, our local Carpet Cleaners in Camberwell SE5 can help you.
Call us today on 020 3409 1608 and get 50% Off!
Domestic Cleaning Company Camberwell carpet cleaning Camberwell SE5 end of tenancy cleaners nearby postcodes SE11, SE17, SE1, SE15, SE22, SE24, SW9 house cleaning
Need help with a cleaning project in Camberwell and Peckham? Just give us a call…..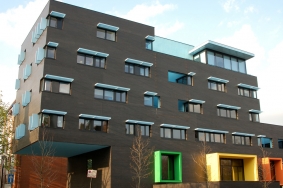 Many people in the SE5 area work full time, and want to enjoy their evenings and weekends without having to get bogged down with laborious household tasks like cleaning. At the end of the day, the last thing you want to do when you come home is to scrub limescale off the bathroom tiles or spend hours cleaning out the oven. If only somebody could do it for you whilst you are at work, so that when you come home at the end of the day you can enjoy your free time in cleaner, fresher surroundings. That is where we come in….
Eva Cleaners offers a professional and efficient cleaning service which operates in the SE5 district. Our cleaners are friendly, reliable and very thorough and cater for houses, apartments, student halls and offices. We can clean an entire property, individual rooms or if you prefer, we are happy to complete one-off jobs such as cleaning the windows, carpets or chimneys. We are able to clean for you on a regular basis, or randomly if ever you need a bit of extra help.
We are also able to clean commercial premises in SE5, and with more and more companies opening offices in the district, our cleaners are on hand to clean your workplace regularly outside of normal work hours. Our staff are flexible and that means that we can work around you depending on your needs.
Eva Cleaners`s cleaners serve the Camberwell and Peckham areas of London. The SE5 area of London is home to many well-known landmarks including the Salvation Army`s Training College, which towers over the locality. However SE5 is probably best known for its links with famous artistry and literature. Camberwell and Peckham are awash with artists` studios, and many famous British artists have lived in the area, including the sculptor Anish Gapoor and the painter Mat Collishaw.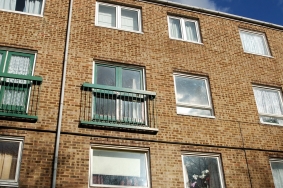 A number of renowned artists have studied at Goldsmiths` College, which until recently was based in the Millard Building in Camberwell. Several writers and musicians originate from Camberwell, including Florence Walsh, the singer of the popular Florence and the Machine, and the comedienne Jenny eclair. The music group Basement Jaxx wrote three different songs about the area.
The SE5 district also boasts the former hamlet of Dulwich, which is known to have existed since before 1000AD, and many of the old houses, including the village square still remain. Dulwich Picture Gallery is a popular tourist attraction. Nearby Peckham, one of the most ethnically diverse areas in the UK, is a popular shopping venue for South Londoners, and the multicoloured library is a must for visitors, along with the famous "Eel and Pie House". The area is also home to the famous Monopoly venue "Old Kent Road" which has also featured in the lyrics to many popular songs.
Eva Cleaners is now a major service provider in SE5, and if you would like to sample our professional and reliable cleaning services, just pick up the phone. All we will need from you is reserve our cleaning team and we will be at your services right away. While we do the dirty work, you can attend some local festival or art performances, all you have to do is pick up one from the website of Lambeth Borough Council
here
.
Postcode SE5 nearby postcodes SE11, SE17, SE1, SE15, SE22, SE24, SW9