Carpet Cleaning Fulham SW6
If your home in Fulham need thorough Carpet Cleaning, our local Carpet Cleaners in Fulham SW6 can help you.
Call us today on 020 3409 1608 and get 50% Off!
Domestic Cleaning Company Fulham carpet cleaning Fulham SW6 end of tenancy cleaners nearby postcodes SW5, SW10, SW11, SW18, SW15, SW13, W6, W14 house cleaning
Professionals Cleaning for Professionals SW6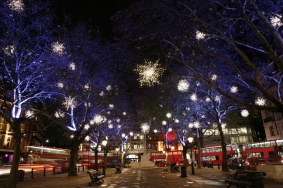 If you stop and think about it, how much time and money do you end up spending cleaning your home? I mean you can do the bare, minimum lazy clean once a week and still you`re looking at half your day gone mindlessly hovering those carpets and bleaching those toilets. Imagine that time being spent doing something you actually enjoy, put your feet up with a cup of tea, have an extra lie in, watch that film you always wanted to but never got round doing, spend extra time on your favourite hobby or even just take the kids to park. Well, if you call in Eva Cleaners you won`t just find that you have this new free time on your hands, but your home will be looking cleaner than ever!. It is a common idea that hiring in a cleaner is only for those with money to burn, but that isn`t the case and remember you won`t have to pay for all those many, many different products and equipment. With really affordable prices matched with real professional cleaning services, you will get the best sparkle for your buck this side of SW6!.
Situated in the bustling crowd of professionals, Fulham is the perfect locale for our business ethos. Part of the Borough of Hammersmith and City, the area over the last decade has really emerged as one of the thriving spots for culture and food to fitness and shopping as well as established places for your entertainment and delight. There are galleries seemingly on around every odd corner and even places to find those hidden treasures in the areas popular antique boutiques. These are just all most reason that you don`t want to spend your time off from work, living in Fulham cleaning your toilet and mopping your kitchen floor when you can enjoy the cafe`s, prominent restaurants, shops or even just enjoy walking through the great modern/traditional vibe that Fulham exhales.
Our team of professional cleaners are all licensed and have the appropriate security checks so you can leave them to get on doing the dirty work, and doing it better than you ever could on your own, while you put your feet up!. Our team are trained in various types of cleaning so when hiring a cleaner you can get exactly what services you want and exactly when you want it. If you are an employer or have your own business, we can also cater to that and make sure your office or shop-floor is dust and dirt free!. Imagine all the time your staffs spends doing that boring nitty-gritty grime killing can be turned into productive, work related tasks or even let them go home early!.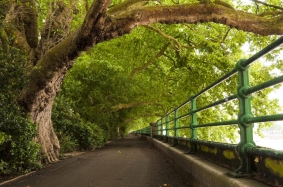 Whether you want a full-time cleaning service or part-time we will tailor it to your needs, cleaning where you want when you want.
So enjoy a sparkling home without the hassle or a squeaky clean workplace by calling 020 3409 1608 and hiring in Eva Cleaners for that professional cleaning service at a very reasonable price that will leave you shocked at why you spent all those hours doing it yourself!
Those hours you can spend enjoying different events in your area. You can find detailed information about the leisure activities in your area in the borough of Hammersmith and Fulham's
site
.
Postcode SW6 nearby postcodes SW5, SW10, SW11, SW18, SW15, SW13, W6, W14