Carpet Cleaning Soho W1
If your home in Soho need thorough Carpet Cleaning, our local Carpet Cleaners in Soho W1 can help you.
Call us today on 020 3409 1608 and get 50% Off!
Domestic Cleaning Company Soho carpet cleaning Soho W1F end of tenancy cleaners nearby postcodes W2, NW1, WC1, WC2, SW1 house cleaning
A W1F Clean Guarantees Only the Best Results Every Time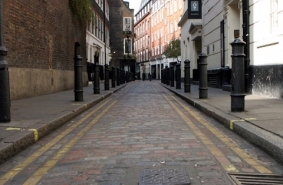 The level of how clean your office or home is often stands as one of the first point that people will notice when they first enter in to your domestic or commercial property. Just like you, we believe that first appearances are important and therefore we like to make sure that all of our client`s properties are given the best, most effective clean so as to make a good impression in front of your business and personal acquaintances. If your office or work space appears clean and tidy, any potential customers or business partners will consider you and your business to be clean and tidy too, which can only lead to good things meaning more clients and more business!. It`s the same with living in a nice clean home. Our homes are the place we come back to at the end of the day when we`ve had a good or bad day at work and therefore it is important that we have a comfortable and clean home to come in to so that our mood is instantly lifted.
Hiring Eva Cleaners to undertake your W1F cleaning could just be the best decision you have made today because you will really receive and enjoy so many benefits from just picking up the phone and calling us on 020 3409 1608
. If you`re looking to save yourself time on completing your cleaning duties, want to free up room in the house by no longer having to buy and store cleaning equipment and products and want to save money on buying cleaning supplies that don`t work, then our high quality, professional cleans are the right service for you.
Soho is located in west London as is a part of the City of Westminster. The area has always been associated with its long running entertainment industry and night life. Soho once had a slightly more seedy reputation for begin for its nudist shows and burlesque shows as well as its many sex shops too. However, you should not let this put you off the area of Soho, as the area has worked hard over the years to obtain a more serious and responsible reputation. Soho is no longer full of adult entertainment, sexual shows, nudity and sex shops and has instead recreated itself as a commercial and upmarket London district. Traces of Soho`s colourful past are in the minority, most signs of this and former clubs have now been transformed in to shops, restaurants, offices and other commercial buildings. There are many glamorous restaurants, shops, businesses and other facilities in the area, which are all suitable for people of all ages and there are a very few places now that offer adult entertainment and controversial nightlife of this type. Compared to before, Soho is now a district which is suitable for people of all ages and has something for everyone.
Eva Cleaners are the only company you need for your W1F clean, as we offer all our clients a wide range of flexible and convenient services for your cleaning needs. Any clean of any size or type is a clean that we will be happy to take on for you, as we deal with all kinds of cleans on a regular basis. What we can give you as advice is to prepare the house for the cleaning by getting rid of all the unnecessary things you posses that only complicate your life. Before you do that, just check the
Westminster City Council
website where they have published the recycling and wasting policies.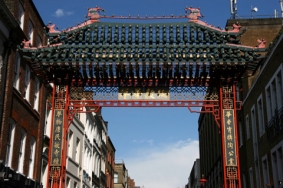 And after our visit, you will have the clean house you always wanted.
Postcode W1 nearby postcodes W2, NW1, WC1, WC2, SW1