Bushey's Carpet Cleaning & Cleaners
Bushey Cleaning Services
Join our happy customers in Bushey
Other Areas she works in:
Islington N1
Marylebone W1
Borehamwood WD6
Archway N6
Harrow HA3
Queen's Park NW6
Dartmouth Park NW5
Holloway N7
Colney Hatch N11
Belsize Park NW3
Potters Bar EN6
Carpet Cleaning Bushey
Do you feel that you don`t have time to do the things you love on your free days and you need professional cleaning help such as Eva Cleaners? Do you feel that all you do is to work, drive the kids to school and maintain your Bushey house? When the weekend comes, it is normal for most people to do the things they don`t have time for during the weeks; those chores that we postpone during the week and have to deal with when Saturday comes. This is why many people collapse out of stress. We all need some time off to do the things in life that we cherish the most, like spending time with your family, go for a long walk, paint, shop, read a good book. This you can do, if you let someone help you. By calling 020 3409 1608 to your WD23 carpet cleaning and ask for help, one major chore will be taken off your shoulders.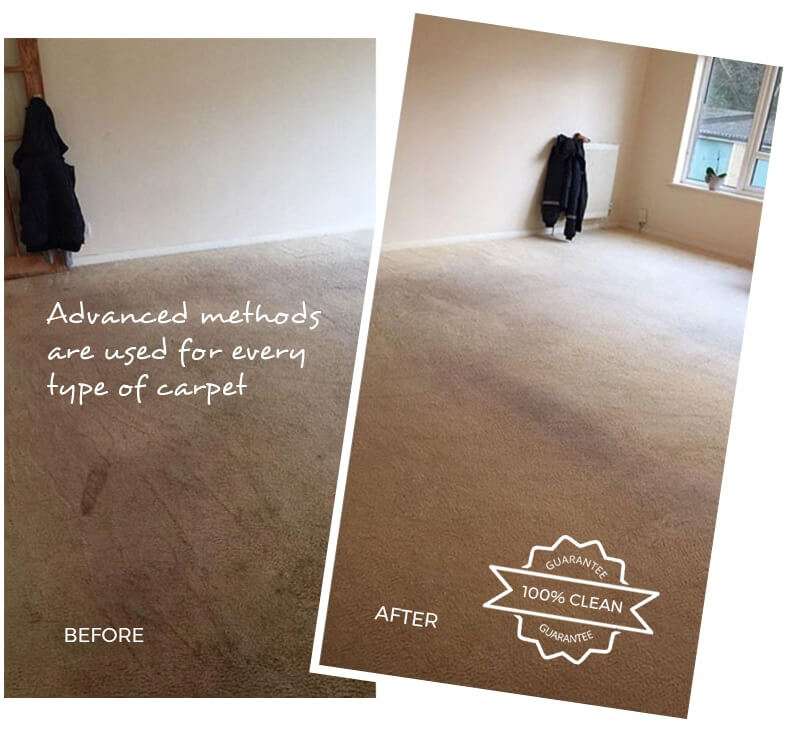 Price List for Bushey Carpet Cleaning:

Bedroom Carpet

£31.00

£24.00
Upholstery seats

£20.00

£15.00
Livingroom Carpet

£43.00

£31.00
Single Mattress

£31.00

£24.00
Dining Area Carpet

£43.00

£31.00
Double Mattress

£31.00

£24.00
Hallway

£18.00

£13.00
King Size Mattress

£47.00

£34.00
Stairs

£25.00

£20.00
Landing

£6.00

£5.00
Carpet Cleaning Services at Attractively Low Prices in Bushey
If you are located here, maybe you would like to take part of this charming little town instead of having to be stuck inside the house during the weekends, maintaining your home. Call us for a free quote and book your cleaning meeting today. For a small fee we will send you a fine carpet cleaning team who will help you release some heavy tasks from your shoulders. Eva Cleaners holds a cleaning team with well experienced, friendly and professional WD23 carpet cleaning staff that will come to your house on a given day a week or a month, whatever you choose, and clean your carpet for you. All the chores you will ask us to do, we will help you with. So that you can go out and have some quality free time to relax and charge your batteries.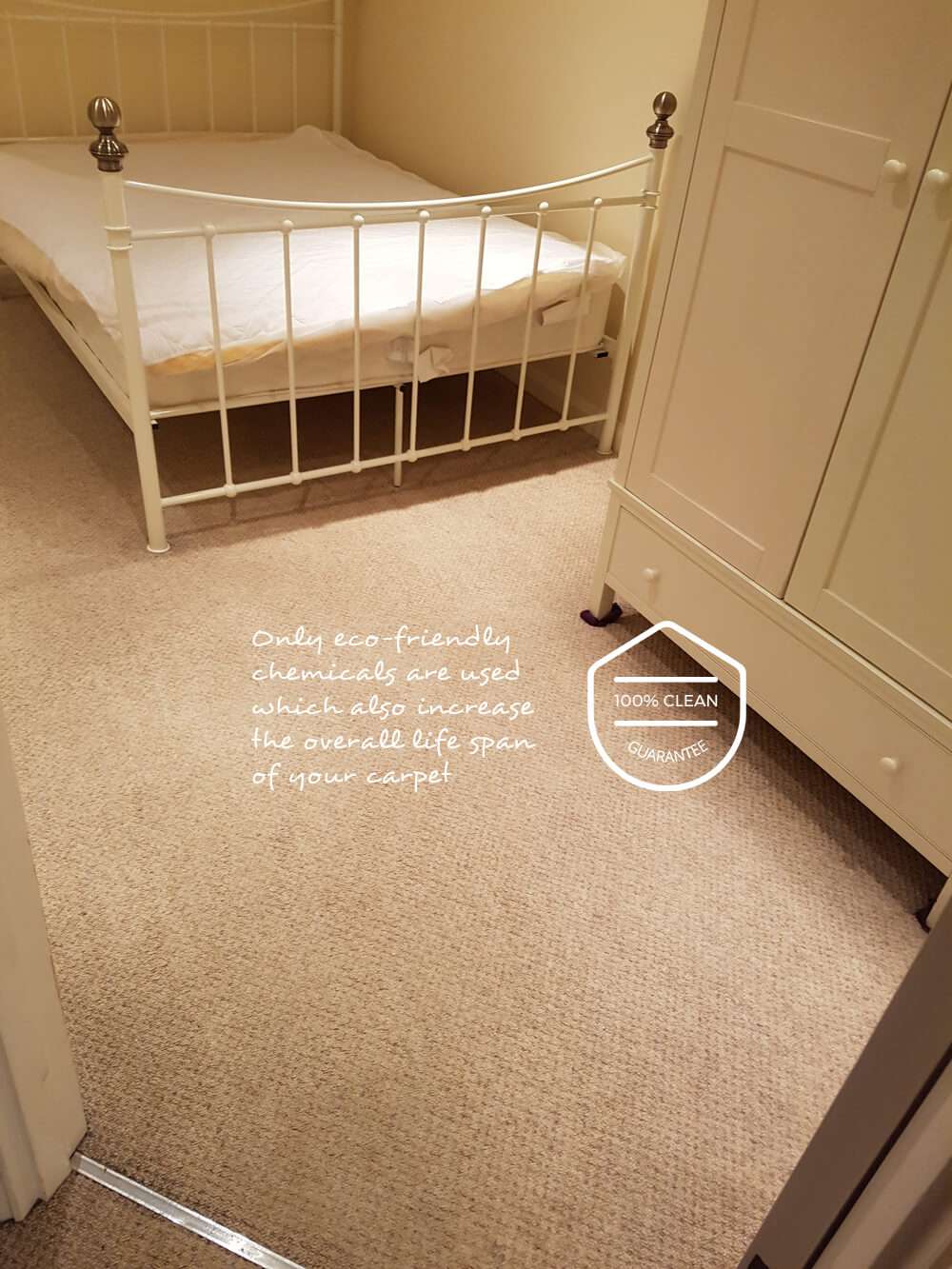 Call our expert carpet cleaning team today and make an appointment.
List of services we provide in Bushey, WD23:
Carpet Cleaning Bushey, WD23

Upholstery Cleaning Bushey, WD23

Rug Cleaning Bushey, WD23

Hardfloor Cleaning Bushey, WD23

End of Tenancy Cleaning Bushey, WD23

Commercial Carpet Cleaning Bushey, WD23

Office Cleaning Bushey, WD23

Domestic Cleaning Bushey, WD23

Window Cleaning Bushey, WD23
What You Can Find in Bushey?
Postcode WD23 belongs to Bushley, a town located in Hertsmere borough of Hertfordshire, however some parts of it are in the Watford Borough. There are many theories on where the name Bushley comes from, but the most modern one is that it comes from the old English word `bysce` - in French: boisseie - which meant `place covered with wood` which would actually fit this town as it was once filled with forests. The Bushey we know today began during the Napoleonic War when the country suffered from a big food shortage so the government decided that the waste land in Bushey should be used for farming. And once people were settled here, the magnificent nature made them stay. In only 100 years, between 1860-1960 the population in Bushey grew 28 times bigger because of the industrialism caused by the formation of the railway in early 1900`s - this resulted in many jobs both in Watford and outside. So in the 1920`s they built the first council house in Bushey. All though the growing of the population reduced because of the lack of space, since much land in Bushey was protected under the Green Belt due to the consequences of World War II. Bushey has the feeling of being a small town, despite its closeness to London and they run different events of their own like the Bushey Festival each summer and the Horticultural Society`s flower show.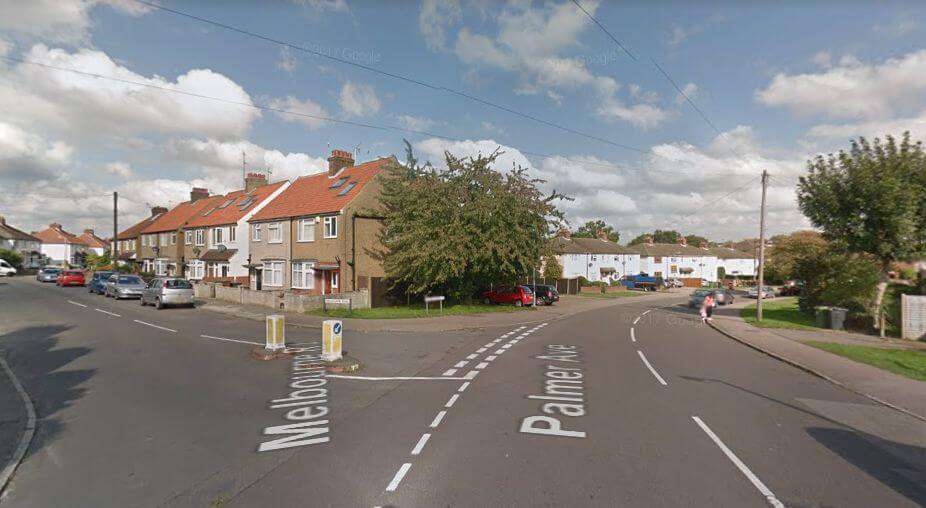 Up until the 18th century, Bushey Heath was filled with forests and had quite a bit of lack of farming, constabulary and street lights which gave Bushey a great amount of folklore and tales about highwaymen, thieves, murderers etc. like Robberies on Bushey Heath, which made the road from there towards Stanmore a scary reputed way to travel with money from London. People rarely went on those roads alone.
Book our cleaning company today to get a special offer!