Carpet Cleaning Wandsworth SW18
If your home in Wandsworth need thorough Carpet Cleaning, our local Carpet Cleaners in Wandsworth SW18 can help you.
Call us today on 020 3409 1608 and get 50% Off!
Domestic Cleaning Company Wandsworth carpet cleaning Wandsworth SW18 end of tenancy cleaners nearby postcodes SW6, SW11, SW12, SW17, SW19, SW15 house cleaning
Give our Professional Cleaning Service a Try, You will NOT be Disappointed!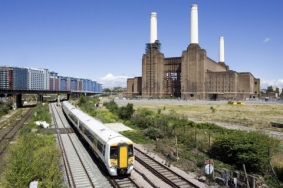 Eva Cleaners is a professional cleaning company operating in the SW18 postcode area. We offer an excellent service for both businesses and domestic contracts, from offices, shops to homes at a very affordable and competitive rate. Our staff are fully trained and have all the appropriate security checks and will complete all cleaning tasks to a very high standard and leave you with complete confidence and trust to tackle your household dust. If you are finding that your staffs just doesn`t have the time to keep the office clean or you find yourself skim cleaning when you can at home because of a busy schedule, then we are the perfect cleaning service for you. We offer our cleaning services at any time of the day, including early mornings and late evenings, so we can always fit into your schedule at your most ideal time.
We come highly recommended, so call us now on 020 3409 1608 and pass on all your essential cleaning responsibilities
.
Part of the London Borough of Wandsworth, the SW18 post code covers a historical and significant part of the South West of London. On one hand you can see a very tradition and typical residential community of London and on the hand the area is full of London`s suburban history and has many places to learn and revisit it. The area of Earlsfield is more of a typical residential community of London, with lined Victorian terraces and a thriving high street. Amongst the rows of charming independent shops, there is an abundance of nice cafe`s, restaurants and in recent years become quite popular for a range of different hairdressing salons.
The heart of SW18 is the district of Wandsworth, a town steeped in history and charm. It is identified as one of the major centres in Great London and has been a hub for a many industries and communities over the last few hundred years, from gas to coal and even a place where many Eastern Europeans settled in the 17th century. The real iconic landmark of the area is between the towns centre and the river bank, their stands the site of Young & Co`s Ram Brewery. Still an active business, the Brewery has been producing traditional beers and ales since the late 1500`s.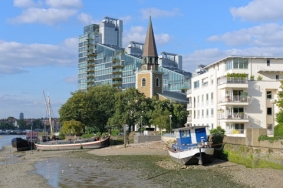 If you pick Eva Cleaners for your cleaning needs, you won`t just get the best service possible, but you will free up all that time you once spent keeping your work place or your home comfortable and hygienic. In addition to our cleaning service you may need to use some public services in the area. If you need more information, you can visit the borough`s
site
. Don`t ever waste your time trying to squeeze in cleaning here and there or getting your staff to sacrifice some work time to keep an office in spec when you can have your home or office cleaner than you have ever seen by hiring in our SW18 professional cleaning service. So, go on, give us a ring and try our wonderful cleaning service, you won`t be disappointed.
Postcode SW18 nearby postcodes SW6, SW11, SW12, SW17, SW19, SW15