Carpet Cleaning Chiswick W4
If your home in Chiswick need thorough Carpet Cleaning, our local Carpet Cleaners in Chiswick W4 can help you.
Call us today on 020 3409 1608 and get 50% Off!
Domestic Cleaning Company Chiswick carpet cleaning Chiswick W4 end of tenancy cleaners nearby postcodes SW13, SW14, TW9, TW8, W3, W12, W6 house cleaning
Give us a Call and Let us Take Your Cleaning Worries Away!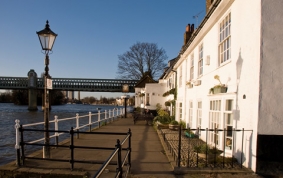 It is common misconception that hiring in a professional cleaning service to polish and sparkle your home not the wisest option, but in fact if you use Eva Cleaners it will possibly be one of the most pro-active choices you could make!. We provide an extremely high professional cleaning benchmark at really affordable rates within the W4 post code area.
Whether you are at work full time or have a full time job with the kids, finding time to do that essential but mind numbingly drab task of making everything spic and span is a hard thing to do. You not only have to find the time, but you also have to invest in numerous cleaning products and expensive equipment to get that level of cleanliness that you want. Most people end up just trying to fit it in to their busy schedule and either sacrifice important things or just do a quick job and hope no one notices. But by hiring us you get a standard of clean that you see in the magazines and also experience some new found free time and never have to worry about buying all those cleaning materials ever again. Just leave it all to one of our fully trained and trustworthy cleaners and close your eyes, relax and everything gets magically cleaned around you.
Just give us a ring on 020 3409 1608 and we will take all your cleaning responsibilities away
.
The W4 postcode comes under the London Borough of Hounslow, West of London and is a really charming and typically tight knit residential area of London. However, it doesn`t have the industrial clutter of other residential areas of London, in fact the postcode serves as some London`s most important conservation sites. The area of Bedford Park is located here, a place which some call the first ever garden suburb in the world. Set up by a developer in 1875 called Jonathon Carr when he purchased a piece of land full of lush trees yet just a stones throw from the city of London. He developed alongside leading architects a wonder residential site around the trees, which he did not disturb. The area has had its fair share of change over the last few decades but the conservation of that core value is still in place. No building can be erected without planning permission in the area and all the trees are protected by law. Chiswick is another main area within the postcode and also is full of wonderful, historical architecture and monuments. From Chiswick House and the picturesque gardens behind it to the ancient Christ Church on Turnham Green, it is a very rich place.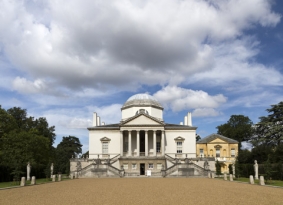 If you want to cut out the necessary but boring duty of cleaning your home, hire Eva Cleaners and you can find yourself with a heap of new free time, less stress and your place will be cleaner than ever. With our trusted team of professionals we can work to suit you exact schedule. If you are out most of the day or just never want to hear a hover again you can be more than confident in trusting us with the keys. Leave your cleaning concerns to the professionals and take care of your other concern associated with your home which can easily be sorted out
here
. We also can provide a service for businesses if you want to keep your office or shop floor to highest degree of cleanliness. Give us a call and let us take your cleaning worries away!.
Postcode W4 nearby postcodes SW13, SW14, TW9, TW8, W3, W12, W6