Carpet Cleaning Wandsworth SW18
If your home in Wandsworth need thorough Carpet Cleaning, our local Carpet Cleaners in Wandsworth SW18 can help you.
Call us today on 020 3409 1608 and get 50% Off!
Domestic Cleaning Company SW8, SW11, SW18 carpet cleaning SW8, SW11, SW18 Wandsworth end of tenancy cleaners nearby postcodes SW6, SW12, SW15, SW19, SW20, SW17 house cleaning
Wandsworth Cleans Will Provide You with Cleaner Homes and Offices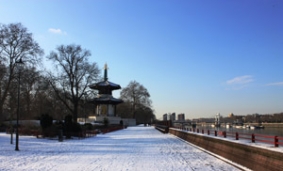 When you are no longer able to take in the task of cleaning your home, office or furnishings to the best of your ability, don`t wait for a miracle when you can easily call the team at Eva Cleaners on 020 3409 1608, who will be happy to help you and who aim to meet your every need
. Cleaning is not just something that can be done quickly, because there is a lot of care and special attention that needs to go in to any cleaning job to ensure the best results. Our Wandsworth cleans are thorough and precise and between us and the great cleaning products that we use, we manage together to target every trace of dirt. Nobody wants to see stains and dirt in their commercial or domestic environment, just like you don`t want to smell bad odours either. Should you choose our company to come and tend to your Wandsworth cleaning, we will guarantee that we will remove all of your stains, odours and dirt, leaving you with a much more pleasant atmosphere to work or live in. For great results that are visible after every clean and which last, there is only one company to choose!.
Wandsworth, which is located in south west London, is considered as one of the thirty five most major centres in Greater London. The area shares the same name as the Borough in which it is a district of - the London Borough of Wandsworth. Whilst travelling around Wandsworth you may notice a very mixed bunch of housing and residential areas. In some parts of the district you will find larger and more expensive looking properties, in other areas you will notice smaller but still expensive terraced houses and also high rise blocks of flats in other parts.
A well known residential area of Wandsworth is the Old York Road, also known as the Tonsley residential area, which if fortunate to be situated close to both the town centre and the river. Old York Road has a nice collection of attractive shops, cafes and bars, with the atmosphere of the road resembling that of a smaller town or village. There is something very pleasant and comforting about this area of Wandsworth, which is home to a traditional fish and chip shop and a couple of popular pubs.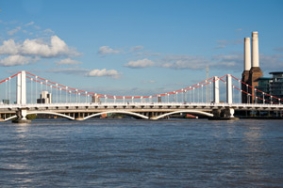 The centre of Wandsworth is different from that of its village-like Old York Road area, as it is always very busy and slightly hectic. The main focus of the High Street is the Southside Shopping Centre, which was recently refurbished, has its own cinema and restaurant complex and was previously known as the Arndale Centre. Wandsworth is also the district in which the Wandsworth prison is located. The prison is the largest prison in London and is a category B men`s prison.
You don`t a reason to hire Eva Cleaners for your Wandsworth home or office cleaning, you just need to call us up and get in touch. We appreciate the fact that not every client lives the same life or works the same hours or days. With this in mind, we strive to meet your requirements and complete you Wansworth clean at a time that is most convenient for you. You will need to reserve a parking space for a company vehicle to park in when we come to visit, so don`t forget to contact the London Borough of Wandsworth to reserve a parking space for us which is nearby to your home or working area. If you do not know how to find this information we can suggest for you to visit your
London Borough of Wandsworth
and check for such issues.
Postcode SW18 nearby postcodes SW6, SW12, SW15, SW19, SW20, SW17