Carpet Cleaning West Kensington W14
If your home in West Kensington need thorough Carpet Cleaning, our local Carpet Cleaners in West Kensington W14 can help you.
Call us today on 020 3409 1608 and get 50% Off!
Domestic Cleaning Company W14, W8 carpet cleaning W14, W8 West Kensington end of tenancy cleaners nearby postcodes W5, W11, W12, SW5, SW6, SW13 house cleaning
For a Home or Office that Everyone Will Envy, Choose Our West Kensington Cleaning Services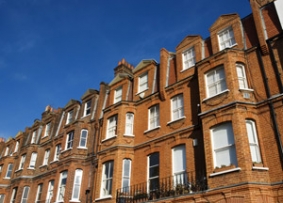 Having a clean and sparkling home or office really makes a good impression and a bold statement. A clean working environment is important to maintain, as it will make your business appear more respectable and trustworthy, whilst both your clients and partners will notice and appreciate the effort you have put in to keeping the area clean and tidy. However, when you don`t have the time or it`s simply just not convenient to start carrying out a thorough and effective cleaning, keeping your home or office looking clean and presentable can prove tricky. But don`t let your domestic or commercial property lose out as a result of you being unable to manage a successful clean and instead contact Eva Cleaners, who will undertake all of your West Kensington cleaning responsibilities for you. No West Kensington cleaning task is too small or large for us, as our team are used to dealing with all types of cleanings and tending to the various requirements of our clients. Our company have years of experience in professional cleanings and therefore we know that our clients require different kinds of cleans. As a result, we offer a long list of West Kensington cleaning services to specially meet the needs of every one of our clients.
West Kensington is a district of the London Borough of Hammersmith and Fulham and is located 5.5km west of Charing Cross. West Kensington is situated on the Western edge of Central London and is most well known for being home to the Queen`s Club and the Olympia Exhibition Centre, which can be found at Baron`s Court. You will notice that there is a strong Victorian influence on the buildings in the area, due to the fact that many of the commercial and residential properties were built in the Victorian era. The Victorian architecture in the district is very impressive and can be seen on many of the Victorian style mansions and large residential properties in the district. West Kensington is made up of large number of Victorian terraced houses and larger homes, which were built during the late 1890`s and early 1900`s.
One of the main and busiest shopping areas of the district is Kensington High Street, which in actual fact has been classed as one of London`s 35 most major centres of the city. Kensington High Street is one of the most popular and best liked shopping areas of Western London. The High Street is home to a wide variety of exclusive and upper market shops, as it is aimed at the wealthier shoppers of the area.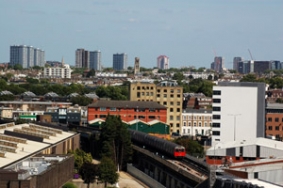 You may choose to have Eva Cleaners clean your commercial or domestic property for you as often as you like, the choice is yours. Take advantage of our affordable home, office, kitchen, carpet and upholstery cleans, which will revive your property and furnishings, leaving them to be envied by everyone all around you. Make your home, office or upholstery items the topic of conversation by hiring us to professionally clean them.
Call us now on 020 3409 1608 to start your new life, free of cleaning today!
Another important thing that we will need to be organized is a spare parking spot for our vehicle close to your home or office. Such kind of information and issues you can check with the local
Hammersmith and Fulham Council
.
Postcode W14 nearby postcodes W5, W11, W12, SW5, SW6, SW13