Barbican's Carpet Cleaning & Cleaners
Barbican Cleaning Services
Join our happy customers in Barbican
Some of the Great Cleaners Available in Barbican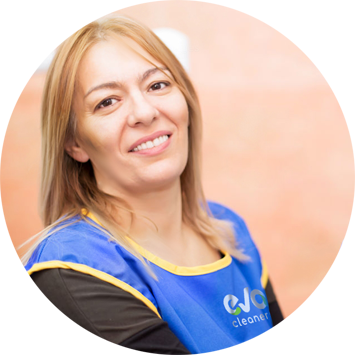 Carina


We have been so proud of our home ever since we hired her to come and house clean. She did an absolutely amazing job getting our home to look like a showroom. I don't think anyone else in London would have been able to pull off what she has. Fantastic job!
<
>
Some of the Great Cleaners Available in Barbican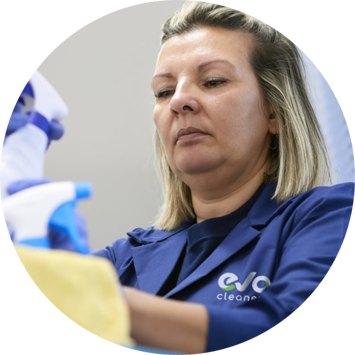 Tatianna


I didn't think any house cleaner could be better than me, but I was wrong. When we hired her I had suffered a leg injury and she came in to help out with the weekly chores. Her skills were out of this world. She was hard working, thorough and willing to go above and beyond. Thank you so much!
<
>
Other Areas she works in:
Marylebone NW1
Shoreditch EC2A
Bloomsbury WC1
Pimlico SW1
Fitzrovia WC2H
Covent Garden WC2
Clerkenwell EC1
Marylebone W1U
St Paul's EC4
Charing Cross WC2
City EC3
Carpet Cleaning Barbican
Eva Cleaners is the most trusted brand name for carpet cleaning in Barbican. With fifteen years of experience, we are still growing our business of carpet cleaning in the EC2Y region. Our customers greatly trust us because of our honesty and innovativeness. Our expert and skilled cleaners provide cleaning services with latest methods and nature-friendly products in Barbican.
The company is dedicated toward working with quality standards of cleaning. Carpet cleaning is a very crucial task and we understand it. For this, we first examine the type of carpets and then decide which technique is more suitable for cleaning. All of our cleaning techniques are already examined by Barbican experts and tested many times.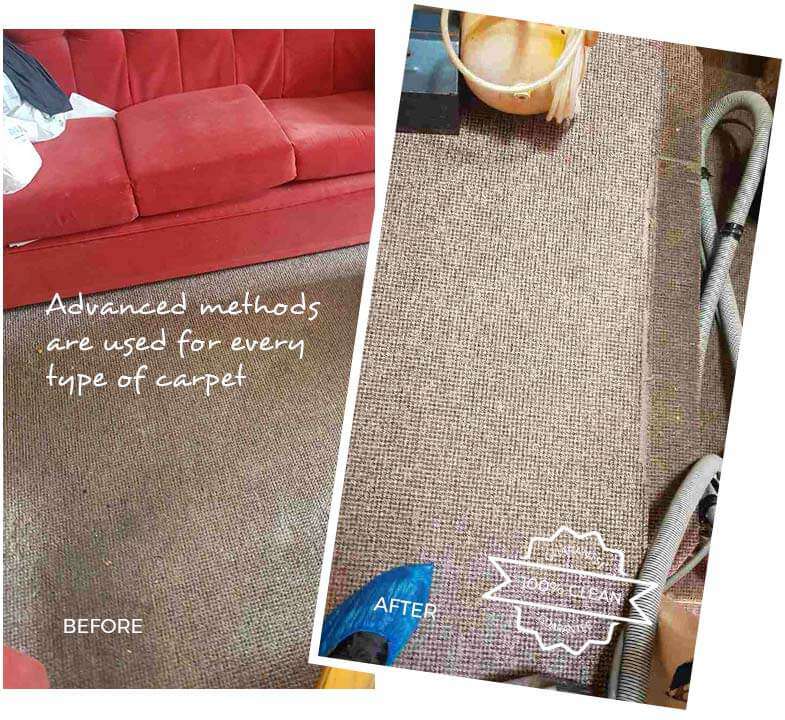 Price List for Barbican Carpet Cleaning:

Bedroom Carpet

£31.00

£24.00
Upholstery seats

£20.00

£15.00
Livingroom Carpet

£43.00

£31.00
Single Mattress

£31.00

£24.00
Dining Area Carpet

£43.00

£31.00
Double Mattress

£31.00

£24.00
Hallway

£18.00

£13.00
King Size Mattress

£47.00

£34.00
Stairs

£25.00

£20.00
Landing

£6.00

£5.00
Simply the Best Carpet Cleaning Around Barbican!!
We avoid using hard chemical and use organic products. With heavy machines, we work with a modern scheme for carpet cleaning in Barbican, EC2Y. We create nice and productive working environment by offering your cleaning services with all international standards. We have huge vacuuming machines to suck all the sand and dust from the deep surface of the carpet. Cleaning carpet is our work and customer satisfaction is our main objective.
Eva Cleaners have operated throughout Barbican for more than a decade, delivering 100% customer satisfaction. We care for our environment too which is why we only use eco-friendly cleaning techniques to get a thoroughly professional job done. Hovering can only remove a certain amount of superficial dirt whereas a professional cleaning service gets as deep as possible into the pile of your rugs and carpets. We offer a comprehensive cleaning service including office carpet cleaning all over Barbican. Office floorings endure a lot of wear and tear, much more so than at home and so we always recommend one of our ongoing cleaning services. By regularly maintaining the weave and textile of your carpets, our professional carpet cleaners in EC2Y extend their life considerably.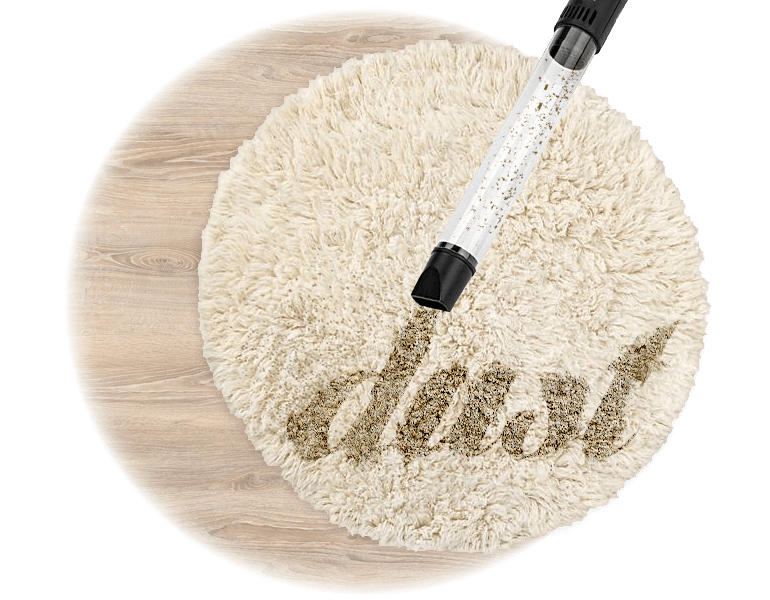 If you call us on 020 3409 1608 now, we will provide you with a free quote!
Is Professional Cleaning Better for Your Health?
Our professional carpet cleaning services have been delighting residents and businesses in the Barbican for a number of years. Eva Cleaners have established a great reputation for delivering top-tier cleaning services at an unbeatable price. We use a dry carpet cleaning system that ensures the deepest clean with the minimum mess or residue. You can walk on your floors the minute we have finished the job. In an office environment that can be a big benefit because our cleaners can get the job done quickly without disturbing your leisure time during evenings or weekends. If you have carpets and rugs desperately in need of reviving, don't delay…call 020 3409 1608 today for our prompt attention. Remember that our carpet cleaning service is second to none around Barbican!!
The answer is a resounding YES! With several medical conditions like asthma and hay fever being aggravated by the presence of dust in the home or at the office, our cleaning service is a MUST! We don't just clean the superficial dust, our Barbican cleaners get down and dirty and right into the pile of the textile, removing all the grime embedded there. We also use the greenest carpet cleaning products and practices to ensure our carbon footprint is minimised and also that no harmful or potentially hazardous chemicals are involved. You won't believe that is your carpet after one of our thorough, deep carpet cleaning sessions!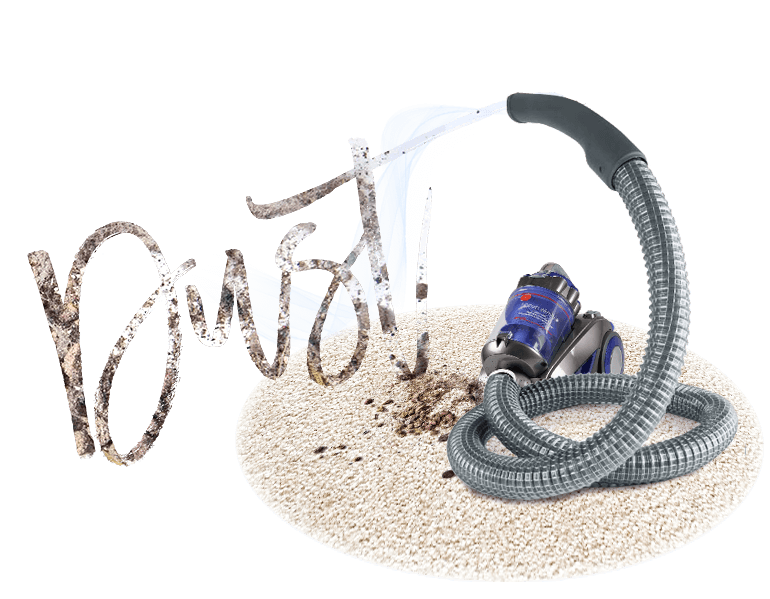 What a Difference We Make to Your Carpets!
Our domestic carpet cleaning services are the best available in Barbican. If you don't believe us, call us today and we'll give you an amazing deal to help persuade you. Of course, it's not just about price though which is why we will give you your money back unless you're 100% delighted with the amazing results. Why take on the job yourself and be up to your eyeballs in cleaning fluids and puddles when our completely dry cleaning system is more effective and completely mess-free! You know those household cleaning jobs that once you've started you have no choice but to finish? Cleaning carpets can be one of those jobs if you decide to DIY!! Your carpets are just one phone call away from the transformation of a lifetime! Call 020 3409 1608 now and you'll see for yourself!!
Can you recall your feelings when you first saw your carpet or rug in the showroom you bought it from? Perhaps it was just the right shade to fit your interior scheme or perhaps it had a particularly style of design or feel underfoot. Whatever your reasons for the original purchase, we're sure you would love to see your carpets back to that state, right? Our super low-cost, high-value professional carpet cleaning will perform miracles! You won't believe your eyes as the colours pop back to vibrancy after our expert cleaning. Don't wait another second. Hire our cleaning services in Barbican and we'll give you the most amazing deal!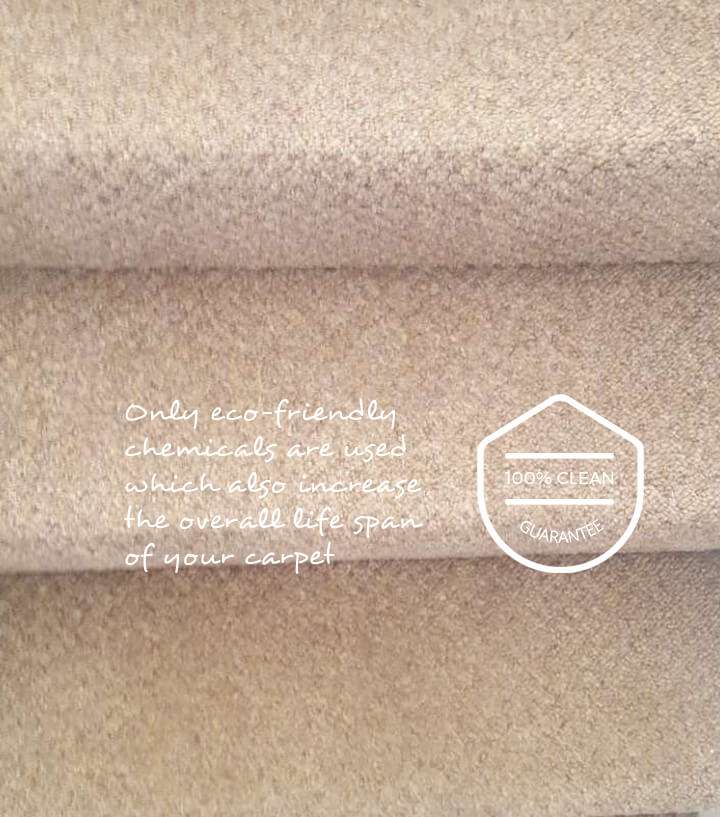 List of services we provide in Barbican, EC2:
Carpet Cleaning Barbican, EC2

Upholstery Cleaning Barbican, EC2

Rug Cleaning Barbican, EC2

Hardfloor Cleaning Barbican, EC2

End of Tenancy Cleaning Barbican, EC2

Commercial Carpet Cleaning Barbican, EC2

Office Cleaning Barbican, EC2

Domestic Cleaning Barbican, EC2

Window Cleaning Barbican, EC2
Some Interesting Facts about Barbican
Barbican is an area within the City of London. It is centred around The Barbican Estate which is a residential estate in Central London built between the 1960s and 1970s. Once devastated by WW II bombings, Barbican is now home to a number of financial institutions. Places of interest in the area include the Guildhall School of Music and Drama, the Barbican Arts Centre, the City of London School for Girls, the Barbican public library and the Museum of London. The Barbican Complex is a Grade II listed building and a good example of English brutalist architecture. The area is home to Cromwell Tower, Shakespeare Tower and Lauderdale Tower - 3 of the tallest residential towers in London.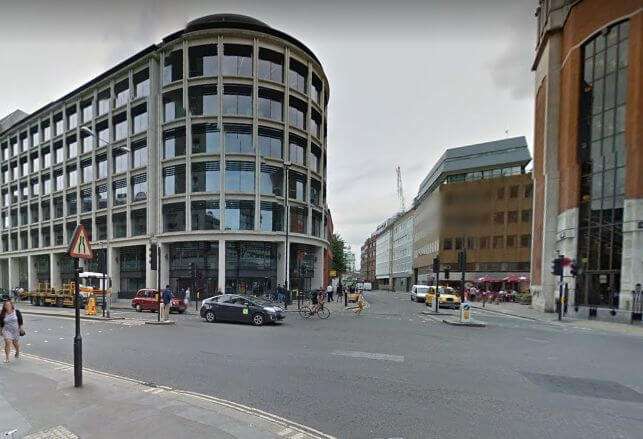 Get in touch with Eva Cleaners on 020 3409 1608 and reserve your appointment!