Fitzrovia's Carpet Cleaning & Cleaners
Fitzrovia Cleaning Services
Join our happy customers in Fitzrovia
5
What out customers in Fitzrovia says

I used to have my wife come clean my office at work, but then I found Eva Cleaners, and I had to let my wife go! Needless to say, she wasn't too mad about it, she's glad that I found them too. If you're in Fitzrovia and need office cleaning, try them out.
Howard Carter
<
>
Some of the Great Cleaners Available in Fitzrovia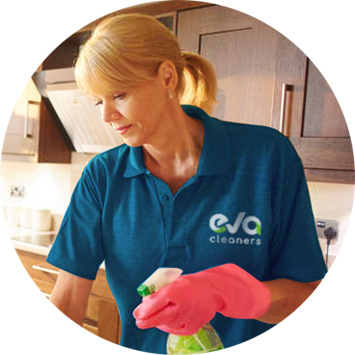 Suzan

All I can say is WOW! Suzan was one of the best cleaners I have ever hired, and I have been searching for a long time! Previous cleaners never seemed to do a thorough job, I have not had this problem ever with her. Unbelievable service!
Samantha P.
<
>
Other Areas she works in:
Bayswater W2
Mayfair W1K
Westminster W1
West Drayton UB7
Hounslow TW3
North Harrow HA2
Stanwell TW19
North Kensington W10
Uxbridge UB8
Uxbridge UB8
Shepherds Bush W12
Carpet Cleaning Fitzrovia

Eva Cleaners offers exclusive carpet cleaning in Fitzrovia for everyone at a different price of range. Our service covers both residential and commercial space in the W1T area. Dirty carpets can increase your problems in many ways. Firstly they can make you very sick due to the unhygienic condition. Secondly, your social reputation can also be ruined due to unclean carpets. Making them keep is very hectic and tiring task. So for this, you must hire professional cleaning help in Fitzrovia. Our cleaning team can make your carpets look new again without using harmful chemicals. We exactly follow the right cleaning procedure and make your filthy carpets sanitized again in a proper way.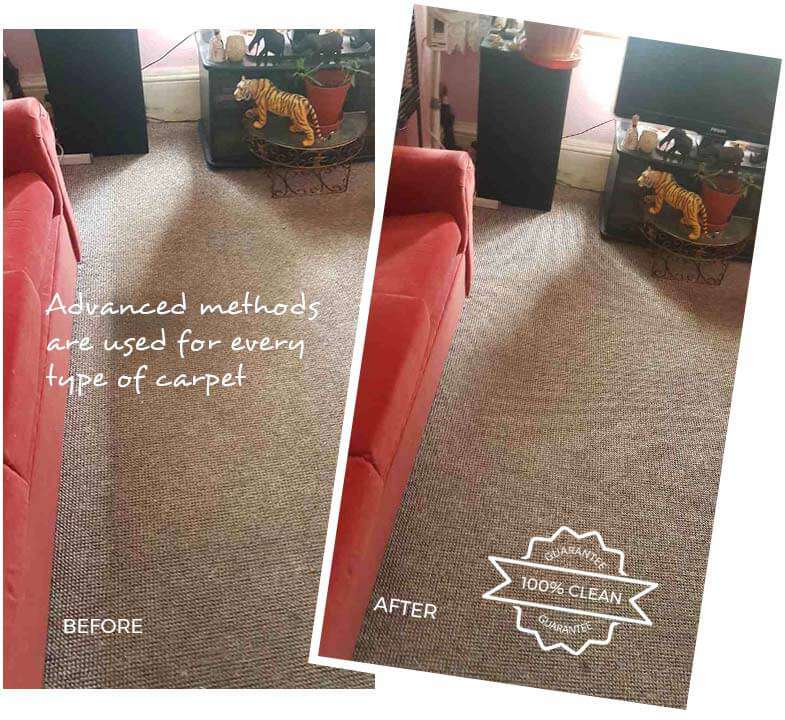 Price List for Fitzrovia Carpet Cleaning:

Bedroom Carpet

£31.00

£24.00
Upholstery seats

£20.00

£15.00
Livingroom Carpet

£43.00

£31.00
Single Mattress

£31.00

£24.00
Dining Area Carpet

£43.00

£31.00
Double Mattress

£31.00

£24.00
Hallway

£18.00

£13.00
King Size Mattress

£47.00

£34.00
Stairs

£25.00

£20.00
Landing

£6.00

£5.00
Keep Your Fitzrovia Home Clean and Green with the Best Carpet Cleaning

Our skilled cleaning workers used all the latest and modern machines to make your carpets look fresh as new again. We also use only safe methods of cleaning which increase their life. In London time is everything. We do the entire work of cleaning within your given time frame. Our services are very cost-effective as compare to other in Fitzrovia.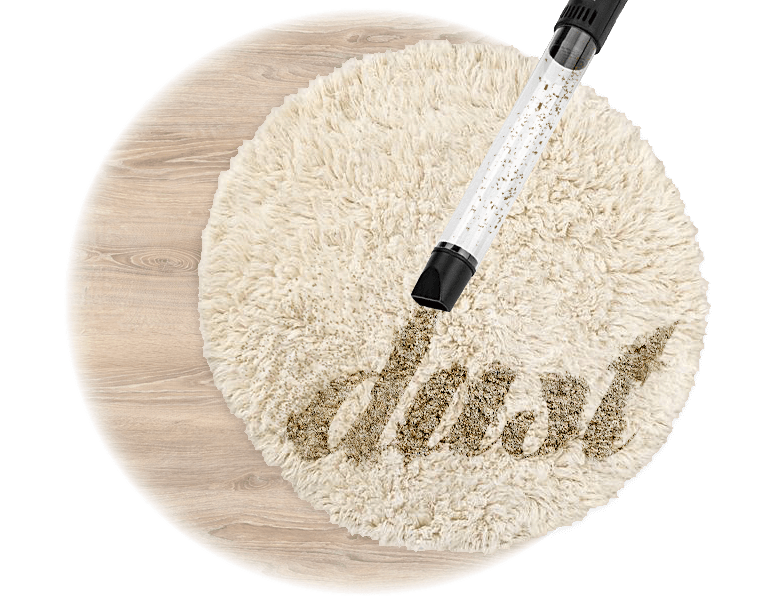 Our cleaning experts are extra polite and do the cleaning of carpets without disturbing the client in any way. In order to make them look lavish again call us today to avail the best carpet cleaning services.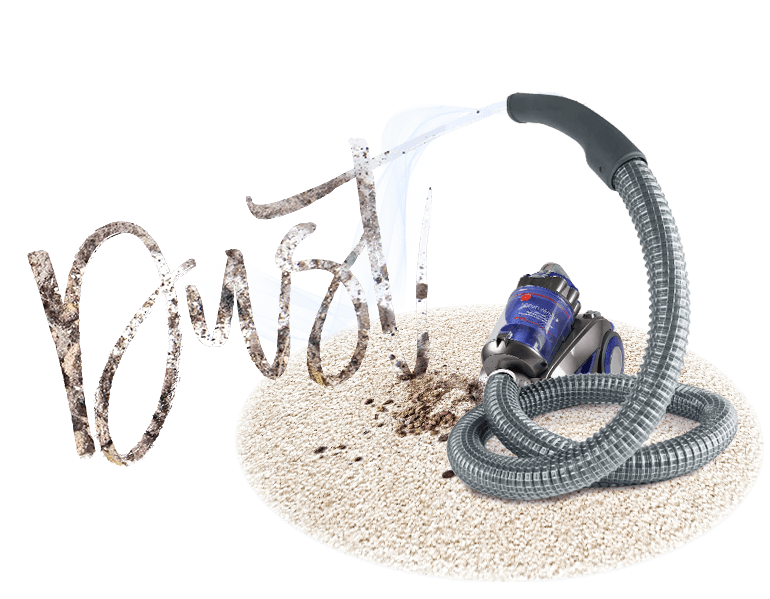 Professional and Reliable Cleaning Team

Our carpet cleaning company knows what it can be like to have limited time and have so many things to do. Sometimes you may feel that you would like to free yourself of one of your daily chores or jobs but until now perhaps you have been unable to find an alternative answer other than to struggle on. However, there is no need to worry about letting your carpet cleaning duties get out of hand or put up with having to do a less than satisfactory cleaning job on your home, office or furnishings when you can hire additional cleaning help in the form of our professional and reliable carpet cleaning team in Fitzrovia!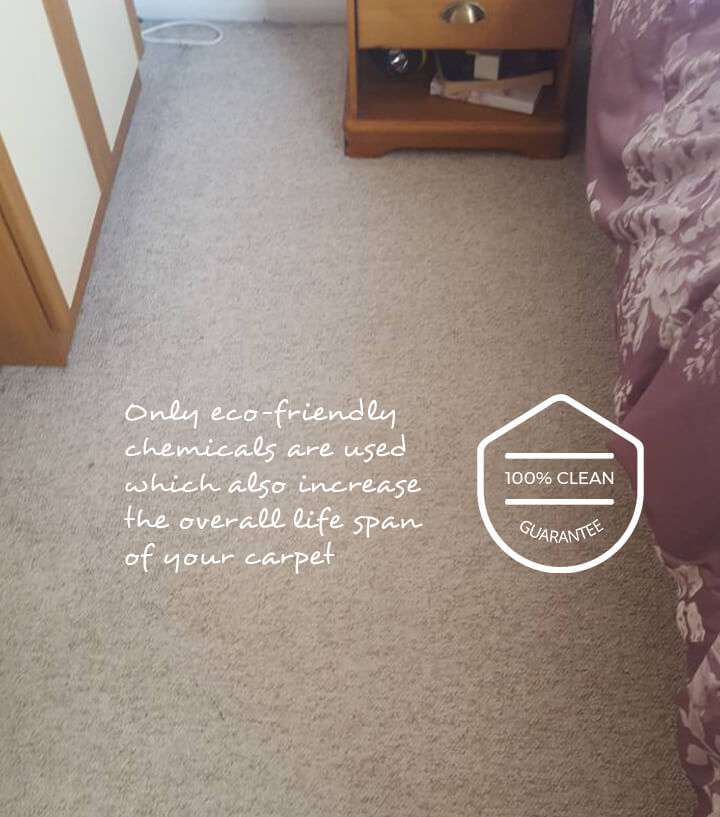 Choose from the Extensive List of Services We Offer

We offer an extensive list of high quality cleaning services in Fitzrovia, W1T that you won`t be able to find elsewhere because nobody can clean your property to the standards that our carpet cleaning company can!
It only takes one phone call to 020 3409 1608 and you can easily and quickly offload your carpet cleaning problems to us.

Have a home or office that all your friends, family and acquaintances will envy, whilst also gaining more free time too.
List of services we provide in Fitzrovia, W1:
Carpet Cleaning Fitzrovia, W1

Upholstery Cleaning Fitzrovia, W1

Rug Cleaning Fitzrovia, W1

Hardfloor Cleaning Fitzrovia, W1

End of Tenancy Cleaning Fitzrovia, W1

Commercial Carpet Cleaning Fitzrovia, W1

Office Cleaning Fitzrovia, W1

Domestic Cleaning Fitzrovia, W1

Window Cleaning Fitzrovia, W1

Learn More about Fitzrovia

Fitzrovia is an upper class residential area and neighbourhood situated in central London and is a part of the London Borough of Camden. The area is a very sought after and exclusive residential area of London and is where many celebrities, wealthy and famous people have homes. The neighbourhood was traditionally home to many famous authors at one time and was the resident area of Arthur Rimbaud, Virginia Wolf and George Bernard Shaw. In the area you will find a mixture of large, expensive residential properties as well as many other blocks of flats, smaller properties, terrace houses and council houses, which are also located in the area. It is thought that the area was named after the area`s famous Fitzroy Tavern, which can be found on the corner of Windmill and Charlotte Street. Fitzroy Tavern rose to fame during between the 1920`s and 1950`s as it served as a popular and well liked hang out and meeting place during this period. The tavern now holds its regular Pear Shaped Comedy Club every Wednesday here and since the re-launch of Doctor Who, it has also attracted many fans of the popular TV program, who often visit here.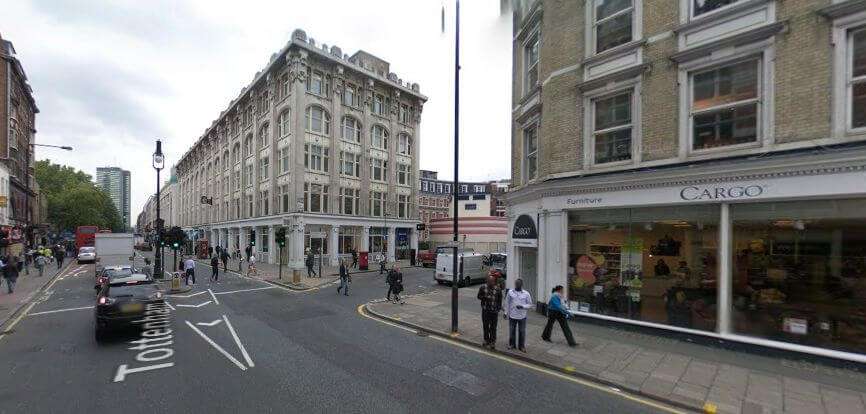 Tottenham Court Road is a part of both the London Borough of Camden and the City of Westminster and is one of the busiest and major roads in central London. The road runs for about three quarters of a mile and is a three lane, north bound road, with traffic flowing one-way only. The street has been one-way road from many years now. To sum up Tottenham Court Road and the areas on which it connects, it marks the boundary between Fitzrovia and Bloomsbury and links Soho with Somers Town. From Tottenham Court Road, you will have clear views of the BT tower and will see Euston Tower further on in the distance. The road is closely located to the British Museum, the University College of London and the University College Hospital. Tottenham Court Road has been mentioned on numerous occasions in songs, films, TV programs and in books too.
When you are no longer in the position where you can successfully and thoroughly clean your property and furnishings you know that it is time to contact Eva Cleaners on 020 3409 1608.
Once you have decided to hire us for your Fitzrovia carpet cleaning job you will need to ensure us access to your house or office either by leaving us a key or other way convenient for you.