Carpet Cleaning Bayswater W2
If your home in Bayswater need thorough Carpet Cleaning, our local Carpet Cleaners in Bayswater W2 can help you.
Call us today on 020 3409 1608 and get 50% Off!
Domestic Cleaning Company W2 carpet cleaning W2 Bayswater end of tenancy cleaners nearby postcodes W1, W8, W9, W10, W11, SW1, SW7, NW1, NW8 house cleaning
For Banging Bayswater Cleaning Services, Call on Eva Cleaners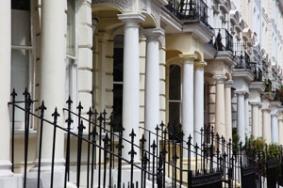 You might think that all cleaning services are the same - you pay a lot of money for someone to do a so-so job cleaning your home. Even if they do a pretty good job, they may forget to do the things you asked and neglect the areas that you most notice when they are not perfectly clean. If you are looking for a cleaning service that will not only clean your home or office but will do it the way you want it done - and all for a great price - then you are looking for us!.
Call now on 020 3409 1608 to get a free quote for any of our many cleaning services and to set up your initial appointment
.
We offer services for every type of cleaning need. You could have us do a tenancy clean or a post-renovation clean to get rid of all that plaster dust, or just have us round to do a regular house or flat cleaning. We`re sure that once you see the results, you`ll never go back to viewing cleaning services as unnecessary again. Let us prove it to you today with one of our deep-clean, one-off services, such as upholstery cleaning, carpet cleaning or curtain cleaning. Very few people manage to keep their homes as clean as they would like, so there`s no shame in needing a little help once in a while. Let us offer you that helping hand!.
Bayswater is a part of Central London that is located within the
City of Westminster
. It`s just 3 miles from Charing Cross to the north and west and can be found along the norther border of Hyde Park. Immediately, you might be thinking that Bayswater must be a very posh and expensive place to live - and it is. Hyde Park is certainly a wonderful place to have as your backyard, but Bayswater is lined with wide, leafy streets and is a bit quieter than central London without being very far away from it. The population is quite diverse and it is also where many people choose to stay when they visit London as tourists, as there are hotels everywhere. The close proximity to the city centre and all its attractions combined with the quiet atmosphere of Bayswater makes it the perfect place to stay while in the city.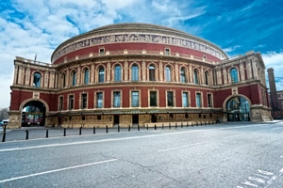 Some very famous people have lived and still live in Bayswater, including such names as J. Barrie, Winston Churchill, Toney Blair, Sting and others, like Keira Knightley and Stella McCartney. It is surrounded by a list of some of London`s most popular neighbourhoods, like Paddington, St. John`s Wood, Maida Vale, Kilburn, Little Venice, Knightsbridge, and Notting Hill. Within Bayswater, be sure to visit the Marble Arch, St. Sophia`s Cathedral and, of course, Hyde Park. Since Hyde Park is so close by, it might seem like there would be no need for any other green spaces. But nearby Avondale Park and Hollan Park, where you can play Lawn Tennis, are two other great open spaces where you can have a stroll or a day out.
You certainly don`t have to be rich and famous to live in Bayswater, and there are many offices that you might work in that would also benefit from a fantastic cleaning service like ours. If you have been wondering whether it`s worth it, let us show you in person by coming in for a flat or office cleaning. When we`re done and the scrub brushes are put away, you`ll be convinced that you can`t live without us!.
Call Eva Cleaners on 020 3409 1608 today for more information
.
Postcode W2 nearby postcodes W1, W8, W9, W10, W11, SW1, SW7, NW1, NW8