Carpet Cleaning Brixton SW2
If your home in Brixton need thorough Carpet Cleaning, our local Carpet Cleaners in Brixton SW2 can help you.
Call us today on 020 3409 1608 and get 50% Off!
Domestic Cleaning Company SW9, SW2 carpet cleaning SW9, SW2 Brixton end of tenancy cleaners nearby postcodes SW4, SW8, SW12, SW16, SE1, SE11, SE15, SE17, SE21, SE22, SE24, SE27 house cleaning
Shake Up Your Cleaning Routine by Calling Eva Cleaners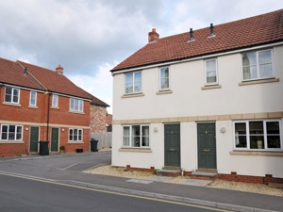 Whether you`re aware of it or not, you probably have a cleaning routine. You may not get to the bathrooms as often as you like, but you probably maintain a level of cleanliness in your home that you and your family can live with. But maintaining that routine can sometimes become a burden, especially if it is difficult to delegate to family members (toddlers aren`t particularly helpful when it comes to cleaning, nor are pets). If you find yourself struggling to keep up with the demands of a job, a family and a household, then you might want to consider hiring a professional cleaning service.
Our cleaning routine is one that you will surely want to adopt once you see the results for yourself. We can help you clean the entire flat, part of your house, just the carpets, the sofas or the curtains. With all the services we offer, you would be hard-pressed not to find something that you need on our list. Eva Cleaners is also great for busy, on-the-go families because we are able to work around your schedule, not the other way around.
Call us on 020 3409 1608 to find out more about how we can bring some order to your home and to your weekly routine
. We have also perfected the art of office cleaning, so if your house doesn`t need us, your place of work might. We`re only a phone call away!.
Brixton is a district which can be found in South London`s
Lambeth Borough
, a little less than four miles southeast of the city centre at Charing Cross. It is one of Greater London`s 35 major centres, according to the London Plan, the strategy document issued regularly by the mayor`s office. As such, it has a good mix of residential, business and retail areas, though it is largely residential. The community in Brixton is quite diverse and a large part of the population is of Caribbean or African descent. This vibrant Inner London area is surrounded by Clapham, Streatham, Stockwell, Tulse Hill, Camberwell and Herne Hill and is where the Lambeth borough`s main administrative offices can be found.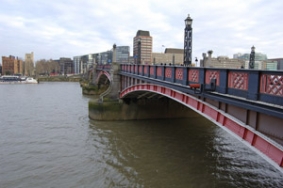 Brixton has seen many changes in its history, dating from Saxon times. Most of its development, however, occurred at the beginning of the 1800s when it became a suburb of London. Prior to that it was a market and agricultural area. Brixton has seen its fair share of unrest as well as change, and when many people hear the name Brixton, they think of the Brixton riots. But which ones? Indeed, there have been riots in Brixton since 1880, then a century later and even as recently as 2011. It was also the sight of a bombing in 1999. However, that doesn`t mean that Brixton isn`t a safe and lovely place to live. It has recently undergone gentrification and much renewal has taken place in the area. One of the best ways to learn about Brixton`s history is to view its many murals, which were begun in commemoration of the 1981 riots.
Whether you live down the street from the famous Ritzy Cinema or one of the elegant Victorian houses or a large housing estate, our cleaning team can come to you when you need us and with the tools required to get the job done quickly and properly.
To find out more, you could ring us now on 020 3409 1608 and get a free quote for one of our great services
. Or spend some time browsing our site - we have tons of helpful information right here. Remember, Eva Cleaners is the one you want!.
Postcode SW2 nearby postcodes SW4, SW8, SW12, SW16, SE1, SE11, SE15, SE17, SE21, SE22, SE24, SE27