Carpet Cleaning Coulsdon CR5
If your home in Coulsdon need thorough Carpet Cleaning, our local Carpet Cleaners in Coulsdon CR5 can help you.
Call us today on 020 3409 1608 and get 50% Off!
Domestic Cleaning Company Coulsdon carpet cleaning Coulsdon CR5 end of tenancy cleaners nearby postcodes CR3, CR8 house cleaning
Tired of cleaning your house in CR5? Get some help!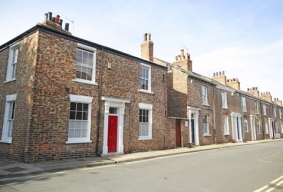 Is it time for the hundredth time to clean and air the house? Does it feel like you just did this and within no time everything was dirty again. Do you feel like you get nothing else done except working and cleaning out your house? Maybe it is time for you to ask for some help and not just from your husband or lazy teenagers. Eva Cleaners is a local house cleaning team who are determined to help families out with their cleaning of their homes. CR5 house cleaning will let you and your family to get some free time together, not having to worry about spending another weekend sweeping, mopping, dusting and vacuuming, losing precious time that you might as well be able to spend on each other. We can come by once a week or once a month, or whatever you prefer and really clean out your house from the ground, making your home the cleanest one in CR5.
We have all the best updated supplies needed to make your home spotless and we only use ecofriendly soap and material.
So why don`t you call us on 020 3409 1608 and book our services today?
Let us provide you with all the information needed for you to make a decision well suited for you and we will come up with a plan of only things that you want help with.
CR5 holds the fine suburban district of Coulsdon which is located in the southern part of the London Borough of Croydon. Here you have your typical London town with a few cafes, pubs and supermarkets. Also here you can take a stroll in the Happy Valley Park which is a 101 hectar public park and owned by the Croydon Council and has a rich range of flower species. Also the scheduled ancient monuments Farthing Downs and New Hill are open spaces and woodland where you can have a fine day out. Another tip is also the Coulsdon Common. If you and your family would want more of an adventurous day, you can visit the Chessington World of Adventures which is a theme park and zoo about seven miles from the city center of Coulsdon. It has got everything from the Dragon`s Fury roller coaster and `easier` rides for the youngest ones. Also it has gotten a big range of animals which you can see from the Safari Skyway. For other fun outdoors activities check the official website of the
London Borough of Croydon Council
. As part of CR5 postcode area is under the regulation of
Reigate and Banstead Borough Council
and
London Borough of Sutton Council
, you can check them as well.
Coulsdon is also a great place for sports being home to the Purley John Fisher Rugby Football Club, the
Coulsdon United Football Club
, the Chipstead Rugby Club offering everyone to take part. In Old Coulsdon they once had one of the oldest cricket clubs in the world, it was founded in 1762. So of course this is a great place for cricket lovers. Also if you like martial art there is a club specializing in this named Yoshin Ryu. With its many parks and open areas Coulsdon is home to many sports, walking and riding perpetrators.
So maybe you would rather have an active day out in the sun - or rain - instead of spending your whole weekend cleaning out your house. Eva Cleaners will ease the pain and do it for you, just give us a call today and we will come out and help you make your home shine!.
Postcode CR5 nearby postcodes CR3, CR8